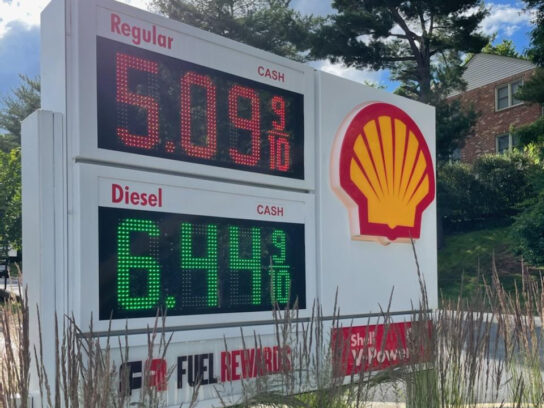 As gas prices continue to climb throughout the country, the average cost per gallon in Montgomery County has also risen, now at a whopping $5.11, according to findings by AAA. 
This puts the county above both the state and national average (both roughly $5.02), making the price at the pump more expensive than most places in the country. Current gas prices in the county are more expensive, on average, than any other county in the state of Maryland.
The soaring costs come as gas prices continue to hit record highs, with both the state and national averages marking a new record for the largest amounts ever registered. 
Even more, prices have not shown signs of slowing down. In Maryland alone, the average cost of gas in the state rose nearly 60 cents within the last month, according to AAA. 
In the current episode of "21 This Week," the panel discusses how this affects residents in the county.
Related post: