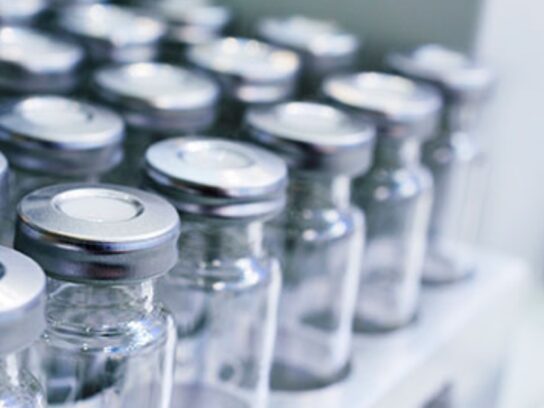 Montgomery County is gearing up to administer COVID-19 vaccinations to children younger than five years old. Approval for that age group is expected this month.
However, Health and Human Services Public Health Emergency Preparedness Manager Sean O'Donnell expects more vaccines will be available at private medical practices and suggests that residents make appointments with their doctors.
The county is expected to receive up to 25% of the vaccine doses that will be distributed throughout the county, he said. He urged anyone wishing to use a county health clinic to sign up for an appointment.
When approved, about 40,000 children will be eligible, he said.
The county plans to designate a few of its health clinics for vaccinations of those you nger than five, using its other ones for older children and adults.
Meanwhile, the county still is considering altering its job description for a medical health officer, a position that has been vacant for nine months. Currently, the job requires that the candidate have a medical degree.
That is expected to change and the new description would only require that the candidate have a masters degree or doctorate in public health. If that change is made, the county then would appoint a deputy health officer, who would be a medical doctor, explained Earl Stoddard , assistant county administrative officer.
"We need the flexibility" to enlarge the candidate pool, Stoddard to council members Tuesday.
The county is preparing a report about how it handled the pandemic these past two-plus years. "There will be a ton of lessons learned," both good and bad, Stoddard said.
The report currently is about 80 pages but will be longer, he predicted, adding it should be completed by the end of the summer and presented to the council in early fall.
Throughout the pandemic, "We've been flying a plane while building it," said County President Gabe Albornoz. "We are always working to keep residents safe," he said, adding, "We are constantly learning but always erring on the side of safety."
One important lesson is that county officials "recognize that COVID is still here" and the best way to deal with it is to get vaccinated, Albornoz said.
The number of new COVID-19 cases and rates of hospitalizations "are beginning to come down," according to O'Donnell. There was an average of 331 new cases per 100,000 residents reported during the past seven days. The county remains in the medium community level status.