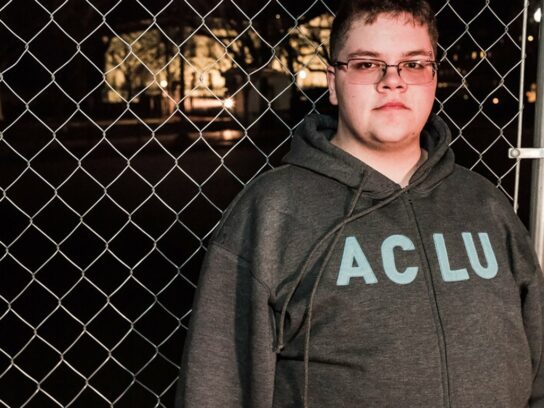 The annual Montgomery County Public Schools Pride Town Hall will be held in-person from 8:30 a.m. to noon on May 21 at Walter Johnson High School in Bethesda.
The event will feature workshops, a resource fair, and keynote speaker Gavin Grimm.
Most recognized for his LGBTQ+ activism, Grimm and the American Civil Liberties Union (ACLU) sued his Virginian school board for repeatedly discriminating against him by refusing to acknowledge his gender identity as transgender. The U.S. District Court for the Eastern District of Virginia ruled in favor of Grimm on all claims, being affirmed by the U.S. Court of Appeals for the Fourth Circuit.
The Supreme Court denied the school board's petition to review the decision.
Attendees may register for the event online. Transportation may be provided for those who request it, departing from Seneca Valley High School and Paint Branch High School at 8 a.m.
The annual Pride Town Hall will be held from 8:30 a.m. to noon on May 21 at Walter Johnson High School. The event will feature workshops & a resource fair. Register: https://t.co/AsonpdT6ba pic.twitter.com/p79DcnDZH8

— MCPS (@MCPS) May 19, 2022