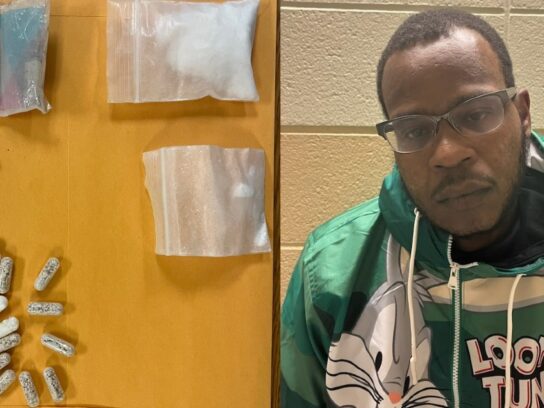 A Germantown man was arrested March 8 and charged with possessing fentanyl and crystal methamphetamines with intent to distribute after the car in which he was a passenger was pulled over for a traffic stop.
Harry Perkins, 38, was in a car that Montgomery County Police officers observed committing a moving violation. The driver of the Chevrolet Equinox was stopped by police in the area of Great Seneca Highway and Wisteria Drive.
Perkins, who was a passenger, first gave police a false name, but through investigation, the officers identified him and determined there were four active warrants for his arrest.
Perkins was asked by police to get out of the vehicle. As he did, the officers observed drug paraphernalia on the passenger seat, and therefore, searched the vehicle.
Perkins was charged with possessing fentanyl, crystal methamphetamine and cocaine.
A $10,000 bond has been set for his release. His preliminary hearing is set for April 7.
Traffic Stop Leads to Seizure of Fentanyl and Methamphetaminehttps://t.co/6dFcqrVX6c#MCPNews #DrugEnforcement pic.twitter.com/uwDmScbbFV

— Montgomery County Department of Police (@mcpnews) March 14, 2023