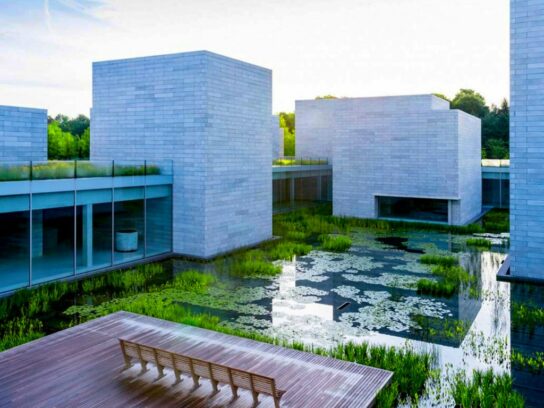 The Glenstone Museum is set to reopen its grounds and outdoor dining on March 4, according to the museum's official website.
The museum, which closed back in November, will only feature an outdoor experience. This experience includes the Patio, which is their outdoor dining service as well as different outdoor sculptures found throughout the grounds.
"We welcome the community to return to Glenstone to explore the grounds and outdoor sculptures while continuing to keep themselves and their neighbors safe," said Emily Wei Rales, the director and co-founder of Glenstone.
The only indoor structure that will be open is Arrival Hall, which will be open in a limited capacity for restrooms, water refill stations, and the bookstore. Indoor Pavilions and the Gallery will both remain closed.
The museum will implement a number of COVID-19 protocols including limited group sizes, touchless hand sanitizers and a mask requirement for visitors and staff.
Tickets went on sale at 10 a.m. on Monday, Feb. 15 for visits in March and April and have already booked up. May visits will be released on April 1 at 10 a.m. The museum will begin ticket sales one month in advance until further notice.
Glenstone is a museum of modern and contemporary art that encompasses nearly 300 acres of land in Potomac, Md, less than 15 miles from Washington, D.C.
We're reopening the grounds on March 4! 🎉

Here are the essentials: pic.twitter.com/igGG7amUvp

— Glenstone Museum (@GlenstoneMuseum) February 11, 2021