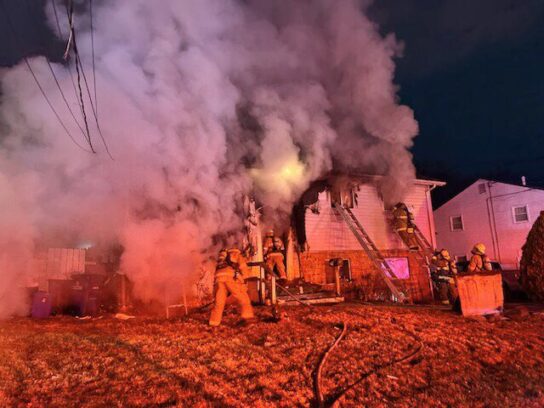 The family of the man and woman killed by Aspen Hill electrical fire is raising money for funeral and hospital expenses.
The fire was caused by an electrical panel in the basement on Jan. 30. The two were found by firefighters unconscious in the upstairs bedroom. The man was pronounced dead after arriving at the hospital. The woman remained in the hospital in critical condition until she was pronounced dead on Feb. 1.
The fire displaced five adults and two children who lived in the Aspen Hills home.
The family raised nearly $15,000, halfway to their goal of $30,000. Those interested in donating to the family, can do so through their Go Fund Me. 
"Please consider donating, as any amount will truly help our family during this difficult time," the family said in the Go Fund Me.
A mother & grandfather died as a result of a recent Aspen Hill Park house fire @MontgomeryCoMD & now family friends have started fundraiser (here) https://t.co/XAlMkURslw to help pay for the funeral (the latest @TheMoCoShow) https://t.co/hvrOKtDiJ3 https://t.co/470BbQnctC pic.twitter.com/mMJE8KNyjE

— Pete Piringer (@mcfrsPIO) February 4, 2023