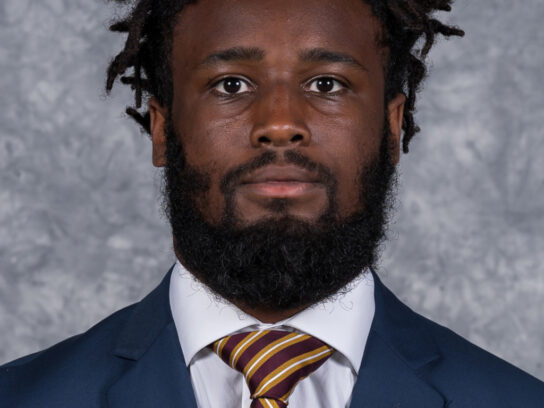 University of Minnesota senior running back Mohamed Ibrahim (Good Counsel Class of 2017) will be out for the season after injuring his lower left leg in the Gophers' season opener against Ohio State on Thursday.
Ibrahim had rushed for 163 yards and two touchdowns before going out in the second half.
Ibrahim was the Big Ten running back of the year in 2020 for the second time and was named to the AP All-America third team. He was a three-star recruit (five-star is the highest) after rushing for 1,313 yards and 16 touchdowns on 206 attempts during his senior season at Good Counsel. He chose Minnesota over Iowa, Kentucky, Temple, and Towson.
Recovery is expected to take 4-6 months according to Minnesota head coach P.J. Fleck. Ibrahim will decide if he wants to come back to school for one more season or make himself eligible for the NFL Draft.
The Minnesota Golden Gophers lose star running back Mohamed Ibrahim to a season-ending lower left leg injury, a major setback for a team hoping for a big bounce-back season. https://t.co/rawXH3BCQ5

— USA TODAY Sports (@usatodaysports) September 7, 2021
Related post:
Funk Earns Bragging Rights Over Ibrahim in Big Ten Battle of Former County Stars