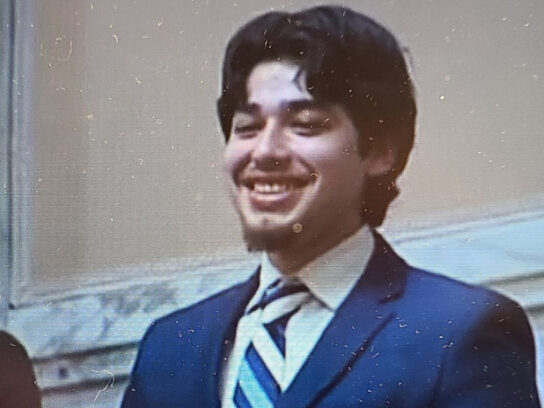 During his State of the State Wednesday, Gov. Wes Moore  pointed to a freshman at Montgomery College's Takoma Park/Silver Spring campus to show that not all young people must follow a set path for a four-year college degree.
Like Moore, Jefferson Vasquez-Reyes is starting his future by attending a two-year institution.
"We must end the myth that young people must attend one of them to be successful," Moore said of four-year institutions, and those in Maryland in particular.
Vasquez-Reyes, 18, is a college freshman and the child of immigrants who left El Salvador due to war and homelessness. Vasquez-Reyes was born in Washington D.C.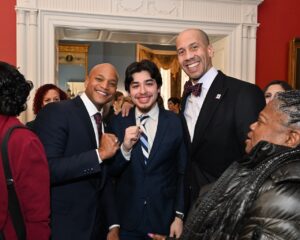 When he was 12, Vasquez-Reyes, became a patient advocate for both his mother and grandmother, "who were in-and-out of the hospital frequently," Moore said during his first State of the State address.
After finding a doctor who could communicate with his grandmother in her native tongue and who understood his family's culture, Vasquez-Reyes decided he wanted to become a doctor to serve his community, Moore explained.
He is using scholarships and state funding to work toward his dream. His efforts enabled him to attend Montgomery C0llege tuition free, Moore said, proclaiming to the audience in Annapolis, "Let's please honor his determination, and his commitment to our state."
He has a 4.0 grade point average and a winner of multiple scholarships, according to a tweet from Maryland Community Colleges.
According to his LinkedIn page, Vasquez-Reyes is studying psychology. Upon graduation, he would be one of, if not the first, in his family to graduate from an educational institution.
"His overall goal in medicine is to combat health disparities, be an instrument of hope using his bilingual skillset and knowledge, spread awareness on mental health/psychiatric treatment, create medical access points for Latin Americans in marginalized communities," he wrote in LinkedIn.
Since July of 2022, he has been a campus representative involved in a TeleShadowing online program to help premed students experience what their future would be like.
I'm very proud that @montgomerycoll was mentioned in Governor Moore's State of the State speech. He singled out Jefferson Vasquez-Reyes, who arrived from El Salvador at age 12 and acted as an advocate in our hospitals for his family. His goal is to become a physician. pic.twitter.com/7e59aJofGr

— County Exec Marc Elrich (@MontCoExec) February 1, 2023