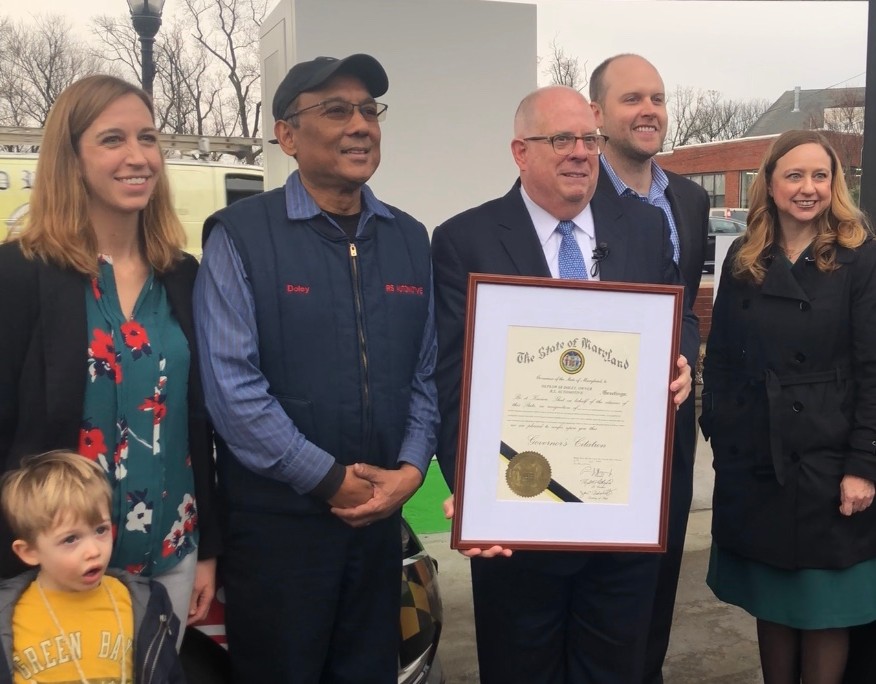 Governor Hogan Visits First Fully Electric Car Charging Station in Takoma Park
Gov. Larry Hogan visited RS Automotive, the first fully electric vehicle charging station in the U.S., to present owner Depeswar Doley with a governor's citation for Doley's achievement in clean energy promotion. 
Depeswar Doley has owned RS Automotives on Carroll Avenue in Takoma Park since 1997, and converted it from a petroleum station to an electric vehicle station last year.
Hogan discussed his Clean Cars initiative, which aims to encourage clean vehicle energy in the state through extension of an electric car recharging equipment rebate program as well as tax credits for certain electric car purchases.
And here's the actual plaque. Hogan also discussed his Clean Cars initiative. He wants to promote clean car energy in Maryland through tax credits for buying certain electric vehicles. pic.twitter.com/9SPYE02Qbc

— Maryam Shahzad (@maryam_mcm) February 25, 2020
Previous post
First Fully Electric Vehicle Charging Station Comes to Montgomery County