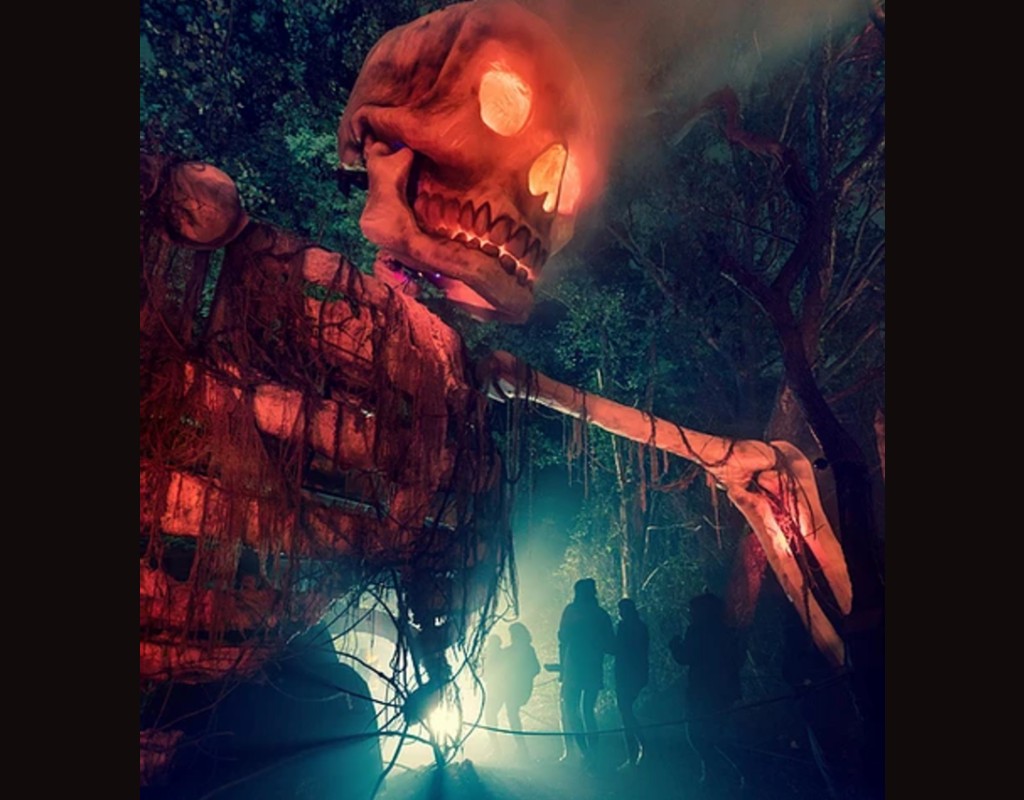 Halloween: Casas Encantadas, Sucesos Espeluznantes y Más en Montgomery
Si está buscando divertirse un poco en el condado de Montgomery o a sus alrededores a medida que se acerca Halloween, aquí hay una lista de casas encantadas y paseos espeluznantes para el día más de las brujas.
El Field of Screams Maryland en Olney está abierto para esta temporada de Halloween. Debido a la pandemia de COVID-19, todas las compras de boletos deben hacerse en línea y el uso de la mascarilla es obligatoria. Un boleto es válido para hasta seis personas. Si decide tener solo cuatro o cinco personas en su grupo, el precio del boleto seguirá siendo el mismo. No se ofrecen boletos para una, dos, tres personas, etc. Toda la experiencia de Field of Screams Maryland será sin contacto físico.
Laurel's House of Horror está listo para asustar a los invitados, pero la casa del horror todavía está esperando la luz verde para operar. En el condado de Prince George se cerró sus puertas debido a problemas de salud durante la pandemia. La casa de los horrores en Laurel es un lugar cerrado. Con mucha gente gritando en el lugar, los funcionarios no están seguros de si es seguro considerando que el COVID-19 se transmite por micro gotas en el aire. El sitio web de Laurel's House of Horrors dice que están listos y preparados para abrir sus puertas. Una vez que el condado apruebe una reapertura, la casa de los horrores dice que las reglas de distanciamiento físico solo lo harán mucho más aterrador.
Puede caminar por Markoff's Haunted Forest. El bosque embrujado en Dickerson tiene un nuevo sendero híbrido que combina lo mejor de los senderos 1 y 2.  Markoff's Haunted Forest requiere boletos en línea avanzados, llegadas de grupos pequeños y entrada programada para una experiencia completamente al aire libre que proporciona mucho distanciamiento social e involucra pocas superficies que se tocan con frecuencia. Y, por supuesto, el uso de la mascarilla.
Así mismo, puede tomar un paseo en Kindred Hills. Este evento aterrador y divertido en Frederick lo lleva a través de un sendero con poca luz a través del bosque que lo llevará más allá de los vestigios de una época anterior y luego de regreso a los tiempos modernos. Los próximos horarios del evento son el fin de semana del 25 y 26 de octubre y los boletos deben comprarse en línea.
Butler's Orchard en Germantown se prepara bajo la luna llena para su Halloween anual Graveyard Jam. Hay un paseo en carruaje opcional donde puede explorar los enormes terrenos de la huerta al atardecer y estar atento a las sorpresas ocultas de Halloween que pueden aparecer en el viaje. Disfrute de una fogata rugiente con s'mores, hot dogs, refrescos, dulces y mucho más. Durante la noche, habrá un concurso de disfraces donde el mejor disfraz gana un viaje al Caribe. Además, habrá música y una fiesta luminosa. Se requieren el uso de mascarillas para el paseo en carruaje y siempre que se requiera agrupar. Los boletos se venden en línea.