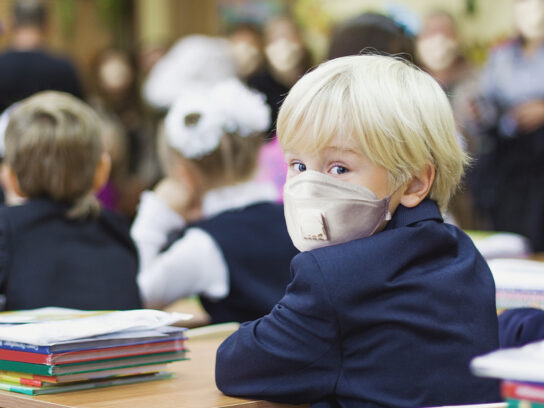 A hearing on a lawsuit that was filed by several parents and private schools concerning whether Montgomery County has the right to tell them if their students may be allowed into the classroom when school starts later this month has been cancelled.
The preliminary injunction hearing that was scheduled for Aug. 14 was cancelled by the United States District Court Judge George Hazel following a request by those who had filed it.
Because County Health Officer Dr. Travis Gayles rescinded his order that would have forced nonpublic schools to only teach virtually until at least Oct. 1, the emergency hearing is no longer needed, said Timothy Maloney, attorney for the plaintiffs.
"The case will remain pending as we see how the County Health Officer treats religious and private schools going forward," Maloney noted in a news release. "Now is not the time for litigation but for cooperation," he wrote.
"Nonpublic schools have invested extraordinary resources in their reopening plans," Maloney noted, adding, "We believe the County Health Officer will be impressed by the extraordinary investment and planning undertaken by these schools, and their commitment to the safety of the county."
Councilmember Tom Hucker said he hoped that nonpublic school staff would share their reopening plans regarding COVID-19 with the county. "I think Dr. Gayles is in the business of keeping everybody alive. I think everybody needs to support him given that goal," Hucker said.
Nonpublic schools are not required to submit their opening plans to the county, but Hucker said it would be beneficial for all if they did so. He noted that "dozens of private school parents are concerned" and have contacted the county.
About six to 10 schools have made their school plans available to the county, and "They are each less than robust," Hucker said. "The few plans we have seen are lacking. Private school parents should be asking to see the reopening plans" for the school their children attend, the councilman added.
Previous Post:
Private School Parents File Lawsuit, Still Fearful County Will Force Their Kids to Learn Virtually