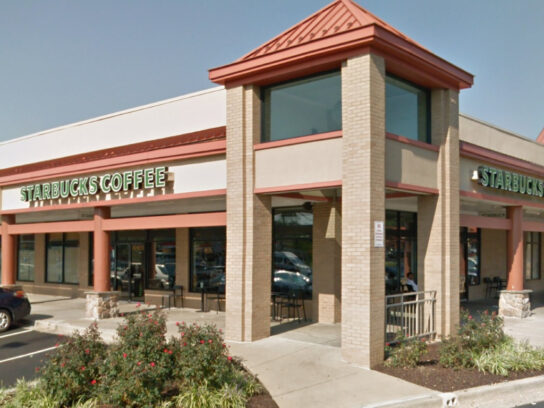 A 33-year-old man was arrested Friday after police were notified of a burglary at the Starbucks in the Hillandale Shopping Center off New Hampshire Avenue.
Police say Matias Concha, of Leisure World Boulevard, was observed by an officer walking in the area with items in his hands. In a press release, police added that "the man was taken into custody and identified as Concha. The items that Concha was holding were determined to be stolen from the Starbucks."
Police were notified of the incident after a witness called 911 just after midnight, alerting the operator that a man using a metal chair broke a window at the Starbucks, entering through the broken glass. Police say the witness later observed the man exiting the Starbucks and crossing the street.
Witness Observes Suspect Break Into Hillandale Starbucks; Officers Respond and Locate Suspect in Area: https://t.co/6aI2PfOYMx

— Montgomery County Department of Police (@mcpnews) October 23, 2020
Officers searched the Starbucks, finding both food items and a cash register strewn across the floor. Police say Concha "was transported to the Central Processing Unit and charged with second-degree burglary."
No bond information was available at the time of publication.