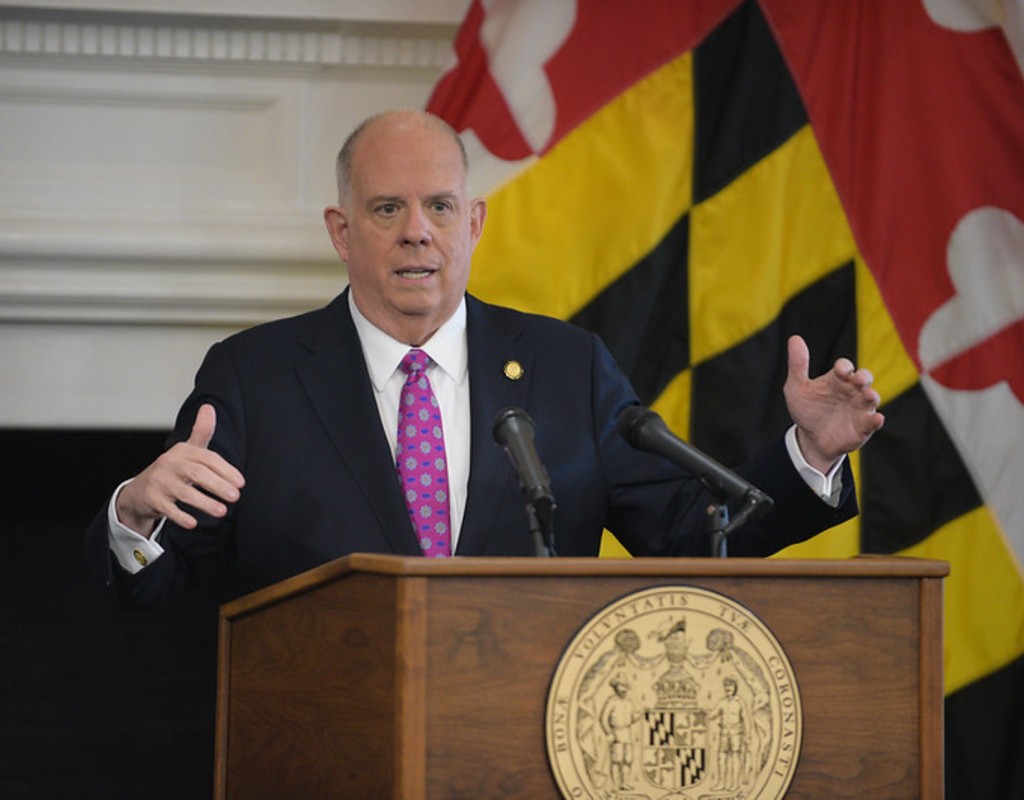 Hogan Announces Vaccine Equity Operations Plan
Maryland has launched a COVID-19 vaccine equity plan, Gov. Larry Hogan announced at a press conference Thursday.
"Today, to build on all of the months of comprehensive effort, we are announcing the very first vaccine equity operations plan of any state in America to further address health disparities and the issue of equity and to get more vaccines to people in every community who need them most," Hogan said. He announced the state's Vaccine Equity Task Force (VETF) in January.
Maryland National Guard Brig. Gen. Janeen Birckhead, who leads the task force, said the operations plan is a partner-focused effort with community-based solutions. VETF will partner with a wide range of public and private entities that want to vaccinate Marylanders, she said. The task force has already connected with a variety of community organizations, like churches, and the task force will serve as a clearinghouse for proposals received from communities interested in hosting COVID-19 vaccine clinics.
"Let me note here we will demonstrate our cultural competency by assisting anyone with the forms that we have to fill out, and they are brief," Birckhead said. As proposals come in, task force support staff will conduct an initial review for supportability, looking at criteria including disparities in vaccine distribution in that location and capabilities of the community as outlined in the proposal. There are several more steps required before a site is launched.
Birckhead said VETF will be conducting potential clinic site visits to the Muslim Community Center, in Montgomery County, and CASA de Maryland. VETF will launch a vaccination clinic this month at the First Baptist Church of Glenarden in Prince George's County. The task force will have mobile vaccination clinics in Western Maryland and the Eastern Shore.
The task force leader urges residents to be a voice for vaccine trust in their communities.
"There is a correlation between knowing someone who has been vaccinated and wanting the vaccine," Birckhead said. "Among people who say they want the vaccine as soon as possible, 52% know someone who has had the vaccine. When you get vaccinated, be that trusted voice in your community and encourage others. Together we will reach community immunity."
Gov. Larry Hogan announces Maryland has a "vaccine equity operations plan" — he says it's the first in "any state in America." @mymcmedia

— Maryam Shahzad (@maryam_mcm) March 4, 2021