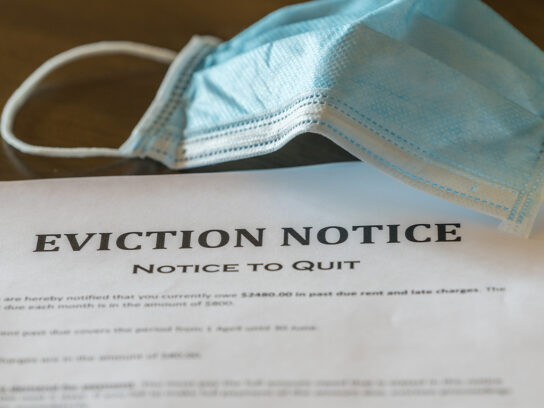 Maryland Attorney General Brian Frosh and Gov. Larry Hogan announced that $11.7 million in general funds will go towards providing legal services to families facing eviction and homelessness.
The funds will be directed to the Maryland Legal Services Corporation (MLSC), which makes grants to nonprofit organizations that provide legal services for low-income Marylanders. Since 1982, MLSC has made grants totaling over $310 million to help provide services in nearly 3.5 million legal matters. MLSC's funds have been depleted due to the Covid-19 pandemic, creating issues for many low-income residents.
The timing of the coronavirus pandemic means residents cannot gain access to legal services during a time where they need it the most. Hogan has continued to ensure that the state of Maryland is committed to helping its residents.
"We continue to provide targeted relief to help those in need," Hogan said in a statement. "These additional resources are yet another way that we are following through on our commitment to do everything we can to help Marylanders weather this storm, get back on their feet, and recover."
Frosh has reiterated the need to keep families in their homes and off the streets in Maryland.
Frosh told MyMCMedia that, "the governor was able to take $3 million in general funds; we had $8.7 million in this settlement. A total of $11.7 million will be used to keep legal services available to people who are facing the loss of their homes."