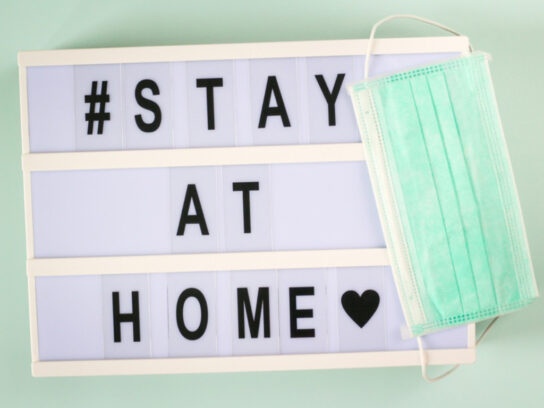 Gov. Larry Hogan announced Monday, that starting at 8 p.m., all Marylanders will be ordered to stay at home.
All Marylanders will receive an alert on their cell phones with instructions about this executive order.
Only essential businesses can stay open, Hogan says. These businesses need to cut down staff, limit interaction with customers, and allow employees to telework when possible.
It is fine to do activities like walking alone outside, Hogan said. But it is unacceptable to walk in large groups. Hogan says people should only be shopping for essential items.
Deputy Secretary for Public Health Services Fran Phillips said people should do as much as they can online and avoid going outside. Anyone who needs to go outside, should stay six feet away from others and avoid touching the face.
Hogan advises all Marylanders not to travel outside the state and not to use transportation unless it's for essential purposes.
"Any person who knowingly…violates the order is guilty of a misdemeanor," the executive order says. Anyone who violates the order can be punished with jail time or a fine of $5,000, Hogan said.
Hogan said that in two weeks, the D.C., Maryland, and Virginia area might begin to look like the New York and Tristate area, and become a "hotspot" for the coronavirus. According to Hogan, the "Stay at Home" directive will be in place around the DMV area.
Gov. Hogan's Stay At Home order is effective at 8 p.m. tonight. HoganStayatHome.pdf – Google Drive https://t.co/K2do1ABqTA

— Montgomery Council (@MoCoCouncilMD) March 30, 2020
Hogan will be on a call with all the nation's governors and President Donald Trump and Vice President Pence Monday afternoon. He'll also be in contact with D.C. Mayor Muriel Bowser (D) and Virginia Gov. Ralph Northam (D).
"Each and everyone of us has a chance right now to do something to help our neighbors. Every single Marylander can be a hero just by staying home and practicing social distancing," Hogan said.
Today I issued a Stay at Home directive to help prevent the spread of #COVID19 in Maryland. This is a deadly public health crisis—we are no longer asking or suggesting that Marylanders stay home, we are directing them to do so. https://t.co/hZXDLIeo5f pic.twitter.com/1y58FNp5eT

— Governor Larry Hogan (@GovLarryHogan) March 30, 2020
I provided updates to the state's ongoing hospital surge efforts, including measures to secure hundreds of beds and bed packages and 100 advanced medical tents. Details: https://t.co/hZXDLIeo5f

— Governor Larry Hogan (@GovLarryHogan) March 30, 2020
I have also issued an emergency order which temporarily suspends any requirement that families have to pay premiums into the Maryland Children's Health Program so that families will not lose coverage during this crisis.

— Governor Larry Hogan (@GovLarryHogan) March 30, 2020