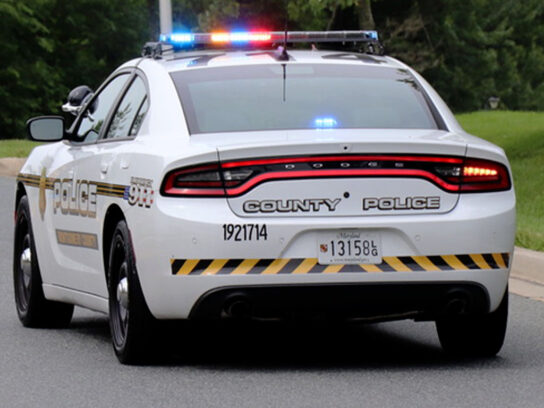 Montgomery County Police are investigating shots that were fired in the parking lot of an apartment complex in Montgomery Village on March 27, according to a press release from MCPD. 
No victims were struck by gunfire and no property damage was found, but officers are looking for information regarding the identities of those who fired the shots.
On March 27, MCPD received multiple emergency calls reporting the sound of shots fired. Officers responded to the calls and spoke with witnesses to the gunfire.
Witnesses said that after hearing the shots, they saw two suspects fleeing in a "champagne-colored four-door sedan," according to the press release. 
The first suspect was described as a black man with a thin build, long dreadlocks, who was wearing a brown sweatshirt and sweatpants. The second suspect is described as a black man with a thin build wearing a dark-colored sweatshirt. 
Anyone with information regarding this incident or the suspects involved is asked to call the 6th District Investigative Section at 240-773-5570.  Those who wish to remain anonymous may call Crime Solvers of Montgomery County toll-free at 1-866-411-TIPS (8477). Crime Solvers will pay a cash reward of up to $10,000 for information provided to them that leads to an arrest in this case.