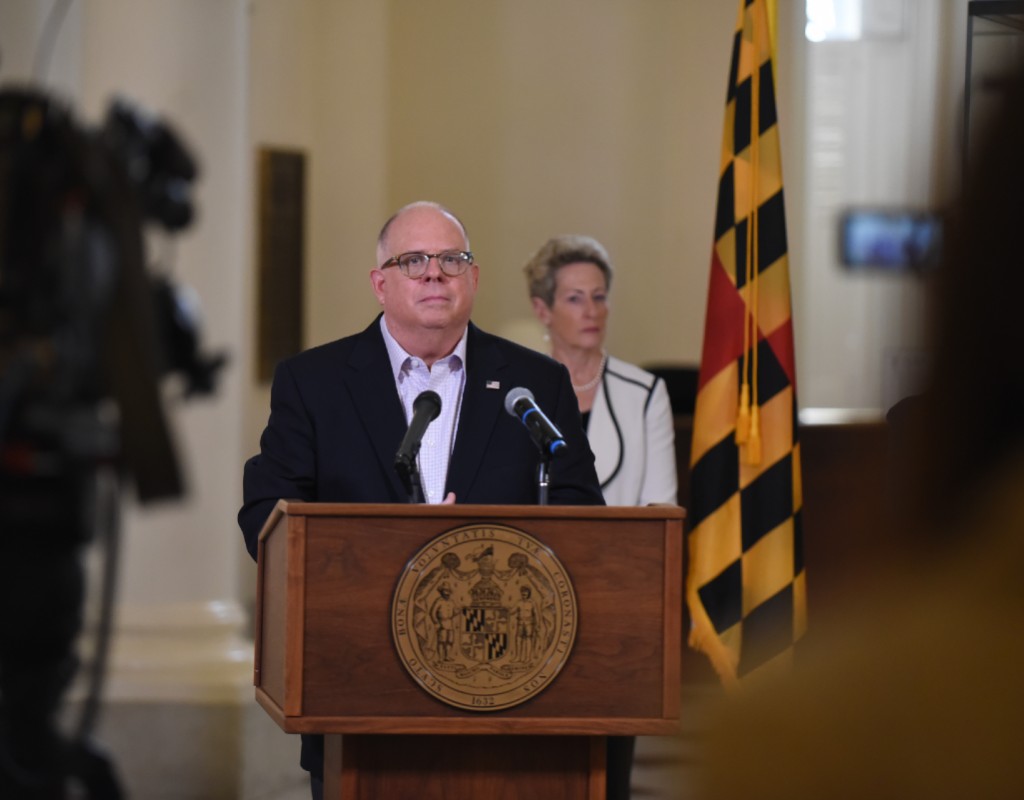 Hogan Releases New Directives for Nursing Homes
Gov. Larry Hogan issued an emergency order on Sunday aimed at protecting residents and staff from contracting COVID-19 at nursing home facilities throughout the state.
Multiple nursing homes in Montgomery County have residents or staff which have tested positive for COVID-19, according to a press release from Montgomery County.
Residents or staff have confirmed cases at Althea Woodland in Silver Spring, The Angels Garden in Rockville, Brighton Gardens in North Bethesda, Brooke Grove in Sandy Spring, Cadia Healthcare in Wheaton, Fairland Center in Silver Spring, Fox Chase Rehab and Nursing in Silver Spring, Hebrew Home of Greater Washington in Rockville, Maplewood Park Place in Bethesda, and Layhill Center in Silver Spring.
The order requires nursing homes to provide personal protective equipment for all staff,  including face masks, eye protection, gloves, and gowns, according to a press release from the Governor's office. These materials can be requested from the state. All staff must wear PPE while interacting with residents in any facility.
The new directives also require nursing homes to send all COVID-19 tests for symptomatic patients to the Maryland state lab for expedited testing processes. Tests for symptomatic residents of nursing homes and other long-term care facilities are being prioritized by the state labs, the press release said.
All nursing homes or long-term care facilities must create a unit specifically assigned to care for residents who are symptomatic or have tested positive for COVID-19. This unit will have separate staff and a designated floor or room for residents to stay for 14 days with special observation.
The directive also requires nursing home facilities to cooperate with hospitals who need to place discharged patients in long-term care facilities. The Maryland Department of Health's Office of Health Care Quality will assist with placing such patients.
Finally, nursing homes are required to re-admit residents who have tested positive for COVID-19 or been treated at a hospital for the virus.
So long as the facility can follow the CDC recommendations for protecting other residents, those that tested positive for COVID-19 have to be granted the right to return. If those recommendations can not be followed, those that tested positive may be temporarily placed in other facilities, the press release said. Every effort must be made to return the resident to their original facility.
"As we have been saying for several weeks, older Marylanders and those with underlying health conditions are more vulnerable and at a significantly higher risk of contracting, getting more severely ill, and dying from this disease," Hogan said in the press release. "Our highest priority is keeping Marylanders safe, and we will use every tool at our disposal to protect the most vulnerable among us."
Anyone found violating the order is guilty of a misdemeanor.