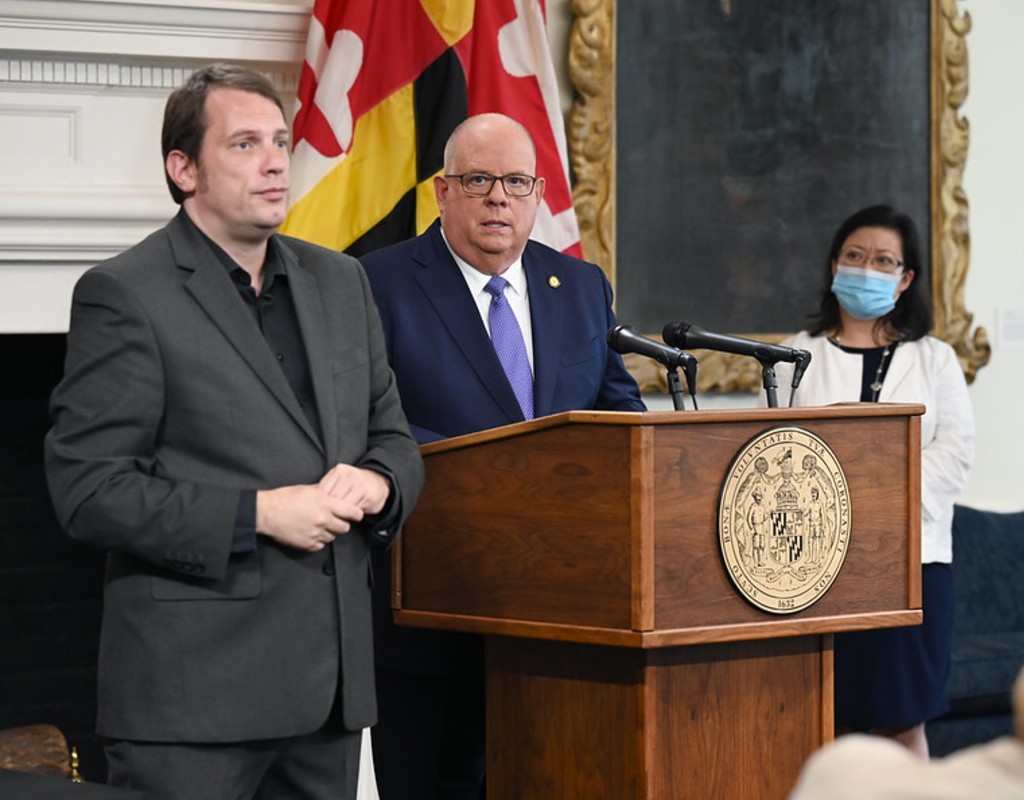 Hogan to School Boards Not Planning on in Class Instruction: 'That is Not Acceptable'
Gov. Larry Hogan announced Thursday that thanks to improving COVID-19 metrics, all jurisdictions in Maryland are able to safely reopen schools for in-person learning.
State Superintendent Dr. Karen Salmon agreed with Hogan and said school systems should re-evaluate their plans by the end of the first quarter, especially those that plan to stay virtual into 2021. Hogan criticized the eight Maryland jurisdictions he said did not provide any plans for in-person learning, like Montgomery County Public Schools (MCPS). 
"Perhaps it was easier for a local school board to simply say they do not want to open…"
Hogan's announcement came four days before the first day of virtual classes for MCPS. On Tuesday the Board of Education approved a fall plan that intends to stay fully virtual through the first semester, which ends in January. In November MCPS, with other officials, will begin deciding how to start the second semester.
After Hogan's press conference MCPS and the school board put out a joint statement and said he acted in bad timing and the school system will carry on as planned. Later Thursday night County Executive Marc Elrich followed suit and said on Twitter that Hogan could have at least warned counties that his announcement was coming.
Dropping this news, without warning, days before the start of school causes unneeded disruption. County leaders and health officers should have been consulted, and at least warned, that this was coming.

— Marc Elrich (@Marc_Elrich) August 28, 2020
The metrics Hogan referenced to explain the state's decision include Maryland's positivity rate which has been under 5% for 63 days. He said hospitalization levels are decreasing and the disparity in positivity rates between older and younger people is improving, too. 
"All of our key metrics have dramatically improved since some of these counties made their original quick decisions on mass closures…" 
Montgomery County's COVID-19 data shows a 2.7% average test positivity rate over three days, below the 5% benchmark Hogan referenced. However, the three-day rolling average for daily new cases is 69 as of Friday. Previously, County Health Officer Dr. Travis Gayles has said even a moderate rate of transmission for our county would be only 20-30 new cases per day. 
Hogan acknowledged that the state does not have the authority to mandate school systems to reopen in-person, but he said the decision must be made based on state guidelines and benchmarks.
Footage via Gov. Larry Hogan's YouTube channel.