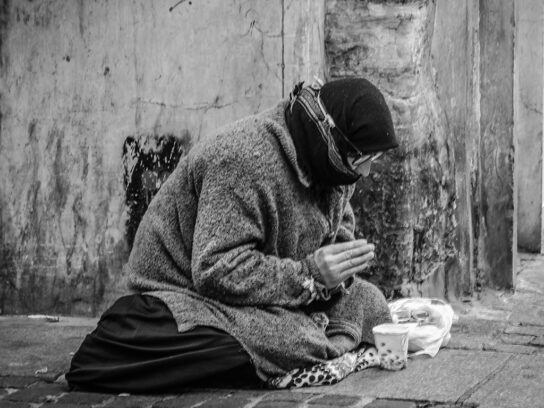 There are 670 homeless persons in Montgomery County, which is a slight increase from 647 in 2019, according to this year's Point-in-Time survey of homelessness, which was released June 10.
However, in the Greater Washington area, Montgomery County had the highest percentage reduction of its homeless population between 2016 and 2020.
The county experienced a 32 percent decrease, according to the Homelessness in Metropolitan Washington report that was conducted by the Metropolitan Washington Council of Governments.
According to the survey, there are 60 homeless families here. That includes 70 adults and 113 children.
It is these families with children that the county is focusing on, explained Susie Sinclair-Smith, CEO of Montgmery County Coalition for the Homeless, a nonprofit that works with the county on homeless issues.
She attributed this year's increase to greater outreach, which enabled more homeless to be located and helped.
Last year, the county placed 430 people in homes, she said.
According to the survey, there are 103 single adults without shelter. In 2016, there were 96.
The county's efforts to end chronic and veteran homelessness has been successful. In 2016, there were 145 people considered chronically homeless, meaning they did not have shelter for at last 12 consecutive months or four episodes of homelessness in the past three years and have a documented disability.
In the most recent survey, only 10 chronic homeless people were located.
Only 14 veterans were reported as homeless.
The homeless survey was conducted overnight on Jan. 22. A group of homeless activists and volunteers walked the streets and counted those unsheltered or living on the streets, those staying in emergency shelters, those living in transitional housing where they receive supportive services and as well as those no longer homeless and now live in permanent supportive housing.
Overall, the survey noted there were 9,763 homeless individuals in the area, which is the lowest number since 2001 and the second year in a row that number was below 10,000.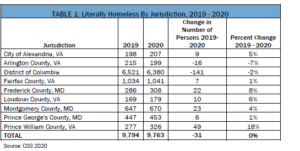 Sinclair-Smith is concerned that with unemployment rising due to COVID-19, many more people may become homeless. That is why the county is trying to help people pay their rent and received emergency help now to keep them from becoming homeless in the future, she said.