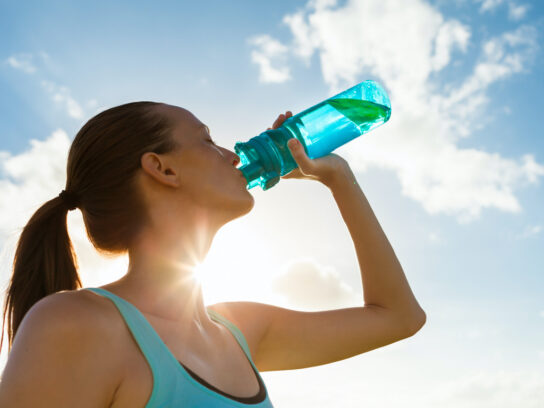 Montgomery County has issued a hyperthermia alert for Tuesday from 12 p.m. to 5 p.m., as the heat index is expected to soar above 95 degrees. County residents are advised to take the necessary precautions to protect themselves and their pets from heat-related illnesses.
Many things about summer have changed this year due to COVID-19, however, one thing remains the same – the region's high temperatures and humidity. As temperatures are expected to remain steady, residents can expect a hot summer season. Therefore, members of the community should remain vigilant about the dangers from high temperatures and take preventative measures.
Montgomery County has activated the Extreme Heat Plan for a Hyperthermia Alert for Tues 7/7 from 12:00 pm to 5:00 pm. Expect the heat index to exceed 95 deg. Stay hydrated. Take precautions to protect yourself & pets from heat-related illnesses: https://t.co/zeikXUIZhb #MoCo pic.twitter.com/pVwlGnsPWZ

— MC Emergency Mgmt (@ReadyMontgomery) July 6, 2020
According to information released by Montgomery County, when the heat index exceeds 95 degrees, a "hazardous situation" is created and heat stroke and heat exhaustion are "likely." Staying indoors is a primary strategy to minimize the dangers associated with high temperatures. Typically, Montgomery County opens cooling spaces for residents to escape the heat. However, due to the pandemic, new cooling spaces will only be opened in "extreme heat emergencies." More information about this decision can be found here.
Avoiding strenuous outdoor activities and staying hydrated are other ways to remain healthy and safe. If you must perform a strenuous activity outdoors, such as exercise or physical labor, try and do it when the day's temperatures are at their lowest, usually before 9 a.m. Wearing sunscreen, sunglasses, light-colored clothing and a hat are also recommended to protect yourself from the sun.
During a hyperthermia alert, residents should remember to monitor those individuals who are at the highest risk of heat-related illness. Montgomery County has stated that infants and children up to four years old, adults aged 65 and older, individuals who are ill and on certain medications and those who are overweight are at the most risk.
One of the most important precautions to take is never leaving pets, children or the elderly inside a vehicle for any amount of time. "The temperature inside parked cars can reach 130 degrees in only a few minutes," according to Montgomery County. Opening a window will not succeed in cooling the temperature inside a car.
While residents monitor both their health and their loved ones', they should keep a close eye on their pets. While animals are outside, they should "have access to shade, shelter, and plenty of water," stated Montgomery County. During extreme heat, outdoor pets should be brought indoors.
The homeless are also members of the population who are at a great risk of heat-related illness. If a resident is concerned about a homeless individual's well-being, they can call the 24-hour Homeless Information Line at 240-907-2688. By doing so, outreach partners will be able to "locate the individual and offer help and resources," stated Montgomery County.
More information about the hyperthermia alert and Montgomery County's tips for staying safe during extreme heat can be found here.