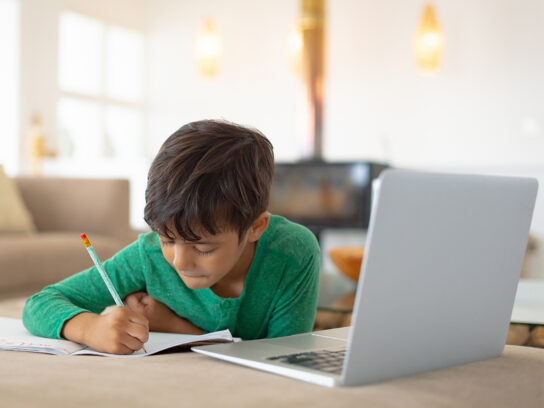 In a new potential plan presented at a school board meeting Thursday, Montgomery County Public Schools (MCPS) students would have three options to virtually fulfill their attendance requirement. 
Students can attend a live Zoom class, fill out an attendance check-in on myMCPS Classroom during a live or recorded class, or join an online discussion on myMCPS Classroom during a live or recorded class. The plan is not yet final, and the school board will vote on it on Aug. 25. 
"We know that recording attendance in a virtual learning environment must be agile and look differently than when we are in physical buildings," said Sean McGee, director of learning, achievement and administration with the Office of School Support and Improvement under MCPS. 
Parents will be regularly informed about their childrens' attendance, McGee said the meeting.
According to the education recovery from the Maryland State Department of Education (MSDE), schools have to monitor attendance. 
"Local school systems must develop a system for tracking attendance when students are engaged in distance learning," the plan requires. 
.@mocoboe is meeting now to discuss and take action on the MCPS recovery of education plan. Watch live: https://t.co/XqgrfzKFTf pic.twitter.com/DhzZdZbSgF

— MCPS (@MCPS) August 6, 2020
In the spring, each MCPS school created a "well-being team" to monitor and connect with students who were not connecting with online learning. Teams were made up of teachers, counselors and other school/office personnel. These teams will also be in place this fall for the same purpose, McGee said. 
The teams act as case managers and create plans for students to become better engaged.
On July 21 MCPS Superintendent Dr. Jack Smith announced that learning will be virtual-only for the first semester, which starts on Aug. 31 and ends Jan. 21, 2021. At the meeting, he thought back to when the pandemic began, and how quickly life has changed. 
"I think it is worth all of us remembering that literally six months ago today it was Feb. 6 and we all lived in a very different world," Smith said. It feels strange to think about, he said. 
"When you think about the range of experiences of families, it literally becomes overwhelming. So what we have to do is find ways to support families in the ways that we can and that work for the families that we serve and the children we serve."
Watch the school board meeting: