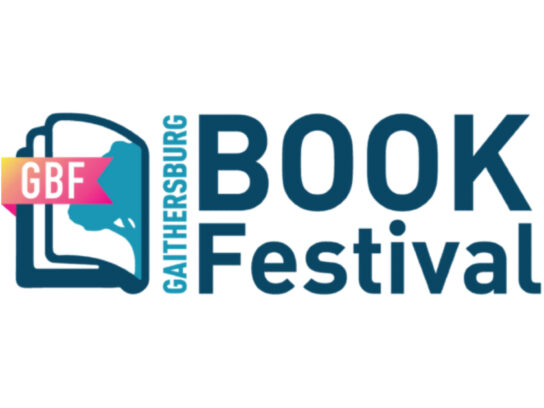 The Gaithersburg Book Festival is back in-person and is set for May 21 at a new location – Bohrer Park in Gaithersburg.
Dozens of authors including  County Councilmember Will Jawando, Peter Baker, Daniel Black and John Gallagher, will be there.
Leading up to the literary event is the fourth annual poetry contest for high school students. More than 185 teens sent in entries.
Finalists include Lucy Collins, an 11th grader from Columbia; Mischa Green, a 12th grader from Glen Burnie; Naomi Kaul a 12th grader from Germantown who attends Northwest High School; Joy Kim, an 11th grader from Oakton, Va.; Anastasia Matveev, a 12th grader from Silver Spring who attends Montgomery Blair High School; Lily Rogers, a 9th grader from Baltimore;  Sarah Siskind, a 12th grader from Annapolis; Eugene Tibbs, an 11th grader from Arlington, Va.; Sophia Toth-Fejel, an 11th grader from Millersville; Jasmin Wu, a 10th grader from Bethesda, who attends Walter Johnson High School; and Allison Xu, a 10th grader from Rockville, who attends Walter Johnson High School.
The first, second and third-place winners and the fan favorite will be announced on the Festival website Friday, May 13. Judge Gregory Luce, a local poet, will select the top three entries.
The 12 finalist poems have been posted to the Festival website so visitors can read and vote for their favorite. Voting closes May 13 at 11 p.m.
"Once again, I am blown away by the talented young writers and poets in our region," said Jud Ashman, founder of the Festival and Gaithersburg mayor. "They have taken the themes of freedom, community and escape, and crafted phenomenal poetry. We are so proud to spotlight all of these budding artists at the Gaithersburg Book Festival."
The all-day event features author appearances, discussions, book signings and sales, writing workshops, a Children's Village and food. Admission is free and shuttle buses leave from Shady Grove Metro and Lakeforest Mall.
Did you miss this news? We're back baby!! https://t.co/kAS5aovPwU

— Gaithersburg Book Festival (@GburgBookFest) February 23, 2022
We've announced our 12 Poetry Contest Finalists! Find out who made the cut & read their amazing poetry at the link. https://t.co/E3qfk22diK

— Gaithersburg Book Festival (@GburgBookFest) March 15, 2022