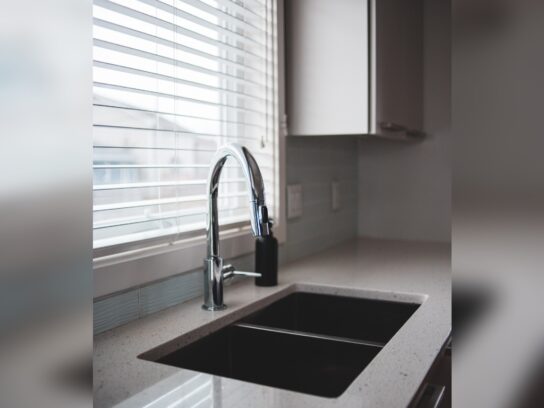 CASA, una organización que aboga por los latinos e inmigrantes, presentó una demanda el 7 de julio en contra de la compañía administradora de las casas móviles Middlebrook en Germantown. La demanda alega que 28 inquilinos han sido intimidados y sobrecargados con tarifas de agua ilegales.
A los inquilinos se les han cobrado tarifas excesivas desde el verano de 2018, cuando una nueva administración asumió el cargo e instaló nuevos medidores de agua. Algunos residentes se les facturó casi mil dólares por el uso de agua. Cuando los residentes se quejaron, el parque de casas móviles amenazó con desalojar a los inquilinos, dijo CASA en un comunicado de prensa.
CASA sues because, for over 3 years, the management at Middlebrook has not listened to tenants. In 2018, management changed hands. They installed new water meters & water bills immediately spiked. For some residents, the bill was nearly a $1,000. – Jonathan Riedel, CASA attorney pic.twitter.com/kFwuD8PecZ

— CASA (@CASAforall) July 7, 2021
CASA afirma que la compañía administradora, Middlebrook MHC, LLC, continúa "ignorando los  principales sistemas estructurales de servicios públicos y las prácticas exorbitantes de cobro de tarifas y luego transfiere el costo de sus fechorías a los residentes".
Muchos residentes han tomado medidas extremas para conservar el agua, como comprar agua embotellada y lavar la ropa en lavanderías fuera de sus hogares. Sin embargo, según CASA, las facturas continúan reflejando una cantidad incorrecta del uso de agua.
Almost $800 in water bills is absurd. https://t.co/We08IqUizn pic.twitter.com/8FllGEUrKf

— CASA (@CASAforall) July 7, 2021
"¡Las facturas de agua alcanzaban los $800 al mes! Como limpiadora de casas y madre soltera de cuatro hijos, estas facturas de agua me han obligado a tomar decisiones financieras difíciles para mi familia, que han empeorado durante la pandemia ", dijo Berta Bonilla, residente de las casas móviles Middlebrook," La posibilidad de ser desalojada de la casa en la que he vivido durante 15 años fue aterradora, por no pagar mis facturas de agua a tiempo fue aterrador. Estoy aquí hoy para exigir responsabilidad y respuestas. Nadie debería de tener que pagar una cantidad tan exorbitante por las facturas de agua ".
Los funcionarios del condado también se unieron a CASA y a los residentes de casas móviles en apoyo de la demanda.
"Deberíamos hacer todo lo que esté a nuestro alcance para proteger a nuestra comunidad de inquilinos, que se ha visto afectada de manera desproporcionada por los impactos económicos y de salud pública de la pandemia. Estoy agradecido de continuar trabajando en colaboración con CASA y otras organizaciones sin fines de lucro para crear un ambiente seguro para todos los inquilinos en el condado de Montgomery ", dijo el presidente del concejo, Tom Hucker.