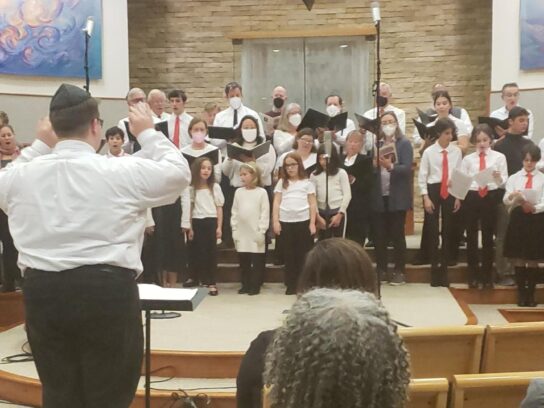 For 50-plus years, Congregation Beth El and Bethesda United Methodist Church have joined together the Tuesday before Thanksgiving for an Interfaith Thanksgiving Service of Unity.
But this time, the atmosphere was different. The two congregations, located directly across from each other on Old Georgetown Road, held their service eight days after someone had written in bright red paint "No Mercy For Jews" along with three figures hanging from gallows at the nearby Bethesda Trolley Trail.
It also came three days after five people were killed and at least 25 injured inside a gay club in Colorado Springs.
"We are going to gather together in song and prayer and in affirmation of hope," said Congregation Beth El Senior Rabbi Greg Harris.
The recent events "absolutely" weighed on the entire Service of Unity, Harris said. "It brought more clergy and more political leaders." The majority of the county council, some members of the incoming council and Board of Education and Executive Marc Elrich attended.
"I have hope, because this time there is more of us than them," Elrich said of the haters who plague the Jewish, LGBTQ+, Asian, Muslim and other minority communities. "The norm is to respect everyone. Hate is what is abnormal," Elrich declared.
"We cannot stand quietly," he said, spreading a message that was voiced by many of the evening's speakers.
Harris urged those in attendance not to accept these incidents and just move on, but rather stand together "as an affirmation of hope." Be prepared to be uncomfortable, and speak with those in disagreement, Harris said. That "will lead to growth as people of faith."
Also, he said, "Be proud of who you are." Do not cower. Leave no space for hate.
Rev. HiRho Park of Bethesda United Methodist Church called hate an "infectious disease." Such incidents of hate like the antisemitic graffiti "threatens the safety and welfare of our Jewish sisters and brothers, especially, children in our community," she said, adding, "We condemn all forms of violence stemming from hate."
Ron Halber, executive director of the Jewish Community Relations Council, praised county leaders, police and neighbors who stand in unison against hate. "I have hope, because of people like you who show up."
He urged everyone to "raise our voices higher. It must be done unequivocally."
During the 90-minute service, choirs from both congregations shared their music, at times joining as one voice.
Amid such disturbing antisemitism and anti-LGTQ+ hate violence, it's so uplifting to join together as a community at Beth El for an Annual Interfaith Thanksgiving Service of Unity to show who we truly are in Montgomery County.

"If hate is infectious, love is more contagious." 🙏 pic.twitter.com/N2xrVw3Wxm

— Andrew Friedson (@amfriedson) November 23, 2022
---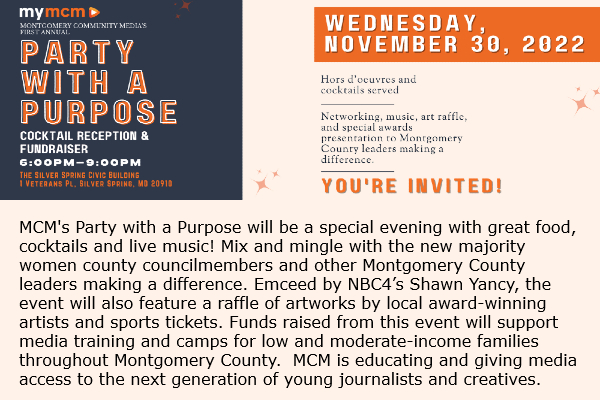 ---