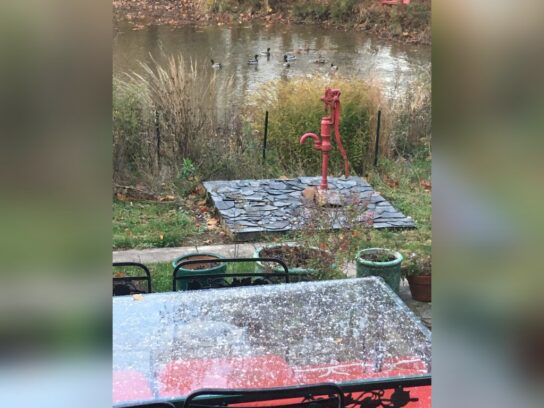 Multiple cities in the county have seen their first traces of snow Friday. Germantown, Gaithersburg and even here in Rockville at MCM saw some minor flurries in the morning.
Check out this video and you'll need to really, really squint to see the flakes.
No more snow is reported in the forecast for the foreseeable future, but we can tell now that winter is coming!
A few reports of the first flakes of the season coming in (Germantown)❄️

— MoCoSnow (@TheMoCoSnow) November 8, 2019
https://twitter.com/divasingermom/status/1192823576317120513?s=20
Earlier in the week, Montgomery County had its annual snow summit to announce their preparations for when the snow gets serious.