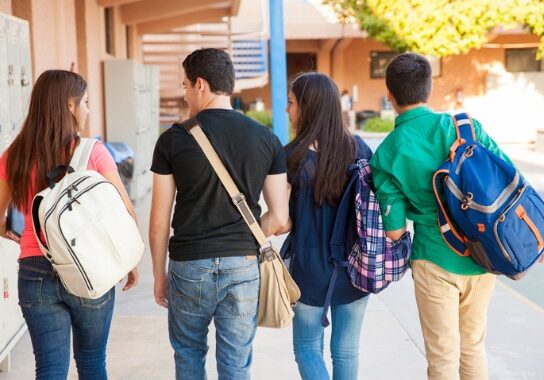 Montgomery County Public Schools (MCPS) has had an increase in student mental health crises during the first year back of in-person classes.
"We are seeing increased rates of students who are being referred to our Montgomery County Crisis Center due to issues of self-harm and suicidal ideation. We didn't see this last year because students were home," said MCPS director of psychological services Dr. Christina Conolly at a Nov. 9 Montgomery County Board of Education meeting.
The range of trauma from the death of loved ones to social seclusion during the pandemic has made it difficult for students to socialize and connect with each other according to Dr. Conolly.
Monika Choinska-Powell spoke at the meeting about the mental health crisis at Bethesda-Chevy Chase High School where she teaches. "I see students who experience anxiety so badly that they need to leave the classroom multiple times during one class period," she said, "It haunts me."
Dr. Jessica Hasson, a Montgomery County resident and licensed psychologist ridiculed the board members at a meeting. She told them not seeing something is no excuse when it comes to the mental health of children, especially when they were told what was happening. She was then "told by some employees [she] was being an alarmist and that 'kids are resilient,'" she wrote on Twitter.
Hasson disagrees. "Resilience just means that you're able to develop coping strategies and cope with it. But there's a point that even the strongest branch is going to break if there's a lot of snow or a lot of stress on it," she told MyMCM. "We're seeing really amazingly resilient children, but there's so many stressors on them."
This toll not only weighs heavily on the students but the teachers as well. Dr. Hasson suggests hiring more mental health professionals within the schools and permanent substitute teachers to allow teachers to take a mental health day without impacting students.
Her solution is one echoed by the community especially Jessica Urbantke, who has been as MCPS teacher for over a decade.
"Vacancies, which MCPS has in abundance, as of Friday (Nov.) 5th, there are over 1,000 job vacancies listed. 341 of those are teacher positions," she said at the board of education meeting.
While MCPS announced on Aug. 31 the future addition of 50 social workers using federal relief funding, they have yet made any hiring decisions as of Nov. 19.
"You have 244 million dollars in federal CARES funds along with MCPS' substantial budget," Urbantke said, "You have countless examples of what it looks like to value and support your staff. You have no excuses. You need to help."
Free mental health resources:
The Crisis Center provides free crisis services over the phone (240-777-4000) or in-person at 1301 Piccard Drive, Rockville
The Trevor Project 24/7 crisis line for young LGBTQ+ people
Need2Text crisis line with graduate-level counselors
Crisis Text Line puts people in touch with crisis counselors
National Suicide Prevention Lifeline Chat (1-800-273-8255) and other resources 
Psychology Today therapist & psychiatrist finder