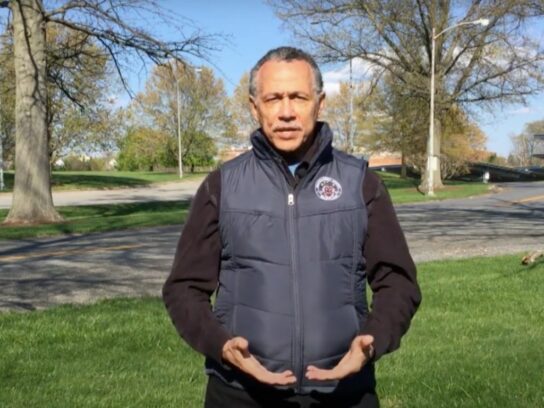 May is Mental Health Awareness Month, and Dr. Raymond Crowel, director of the Montgomery County Department of Health and Human Services (DHHS), offers his advice on coping with the ongoing COVID-19 pandemic.
Dr. Crowel teaches residents about a specific method of relaxation and meditation called box breathing. He reminds us of two resources you can call if you are struggling mentally. The EveryMind hotline is staffed by volunteers who are trained to help you work through mental health problems, and can be reached at (301) 738-2255.
For more serious and urgent help, residents should call the Montgomery County Crisis Center at (240) 777-4000. The center is staffed by therapists and psychiatrists to help you through problems and possibly invite you in for help, Dr. Crowel said.