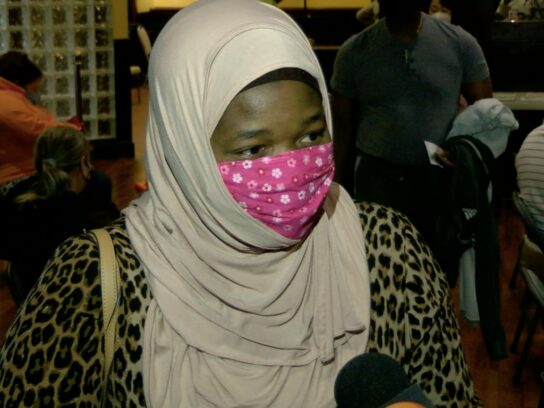 Gaithersburg resident Mariam Bah received her Johnson&Johnson COVID-19 vaccine at Lakeforest Mall on Friday.
"It's nothing!" Bah told MyMCM. Cross Community and MobileMed partnered to offer food distribution and a COVID-19 vaccine clinic at the mall. On Thursday, Cross Community ran a large-scale food distribution and offered on-the-spot appointment registration. Residents were invited to return to the mall Friday to get vaccinated and pick up a box of food provided by Nourish Now. Bah said she'll tell others to get vaccinated, too.
"In the beginning I was a little scared, but right now I feel great," she said.
"Because they're already coming to us with needs, we want to be able to serve them with other needs, something as significant as getting a COVID-19 vaccine," Cross Community Executive Director and Pastor Ben Wikner said.
Gaithersburg resident Mariam Bah received her covid-19 vaccine at Lakeforest Mall today.

"It's nothing!" @mymcmedia pic.twitter.com/gYro42wVed

— Maryam Shahzad (@maryam_mcm) April 9, 2021