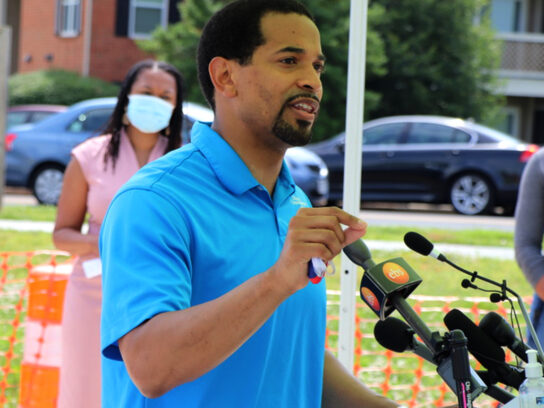 On Tuesday, Montgomery County Councilmember Will Jawando introduced a bill to extend limits on rent increases after the COVID-19 state of emergency ends.
If passed, the bill would extend the prohibition against raising rents above voluntary guidelines until one year after the state of emergency ends, and would prohibit charging fees for late rent payments during the emergency and until one year after it ends. Landlords would not be required to refund any late fees already paid.
The county's Voluntary Rent Guideline was updated to 1.4% beginning Feb. 5.
Jawando said Gov. Larry Hogan recently renewed the state of emergency for another month, which was previously set to end July 1.
In April 2020, the council passed a bill to prohibit rent increases above guidelines until 90 days after the state of emergency ends. This bill would extend that time frame to one year.
"There are thousands of residents who are going to need this type of support," Jawando said during a virtual media briefing Wednesday.
"And the last thing we want to do is to put their housing in question or force people to move while they're looking for a job, while they're dealing with all the issues that we've seen with COVID[-19]."
"It's compassionate legislation and it recognizes the reality of what's happening in the community," County Executive Marc Elrich said. A public hearing is scheduled for Sept. 14, Jawando said.
Councilmember Will Jawando introduced a bill yesterday to extend the prohibition against raising rents above guidelines until 1 year after the state of emergency ends, and prohibit charging fees for late rent payments during the emergency and for 1 year after it ends. @mymcmedia

— Maryam Shahzad (@maryam_mcm) July 14, 2021