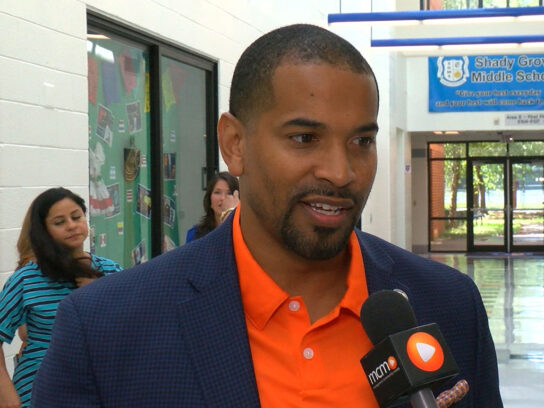 Montgomery County Councilmember Will Jawando spoke to MyMCMedia about new school safety and security measures in place on Tuesday at Shady Grove Middle School.
Jawando noted that this is the first year that all of Montgomery County Public Schools' buses are equipped with cameras to improve pedestrian safety in the county.
Also, Jawando said Montgomery County Council has also allocated money to improve security inside school buildings. The funds will be used to ensure that all school buildings have a buzz-in system that will require all guests to "buzz in" to the main office before entering a school.