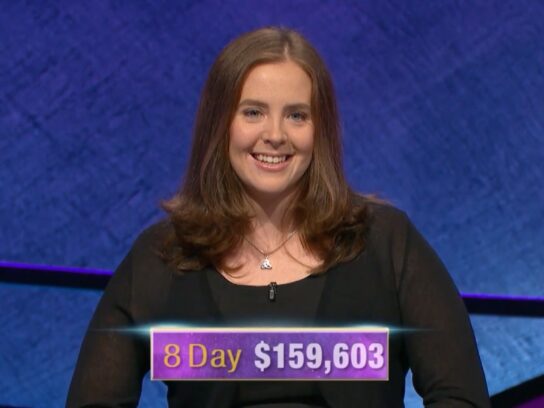 Stone Ridge School of the Sacred Heart has welcomed back "Jeopardy!" champion Karen Farrell. Farrell was a student at Stone Ridge in the graduating class of 2005.
She returned to the school to speak with the Middle and Upper School girls about her background and experience on the show. She appeared on the show in January and won eight games total, earning $159,603.
Farrell gave the girls insight and strategies on how to get to Final Jeopardy, according to Stone Ridge's Facebook post.