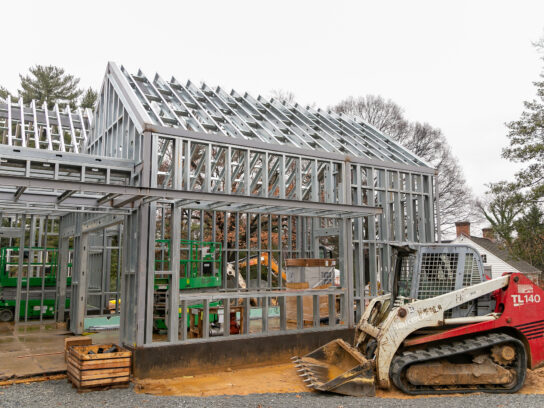 Josiah Henson Park, a 1.43-acre historic property located at 11420 Old Georgetown Road in North Bethesda, is anticipating opening in the late Fall of 2020.  
Construction began on Feb. 2019 but the park has been closed since Nov. 5. The goal for the park is to become a world-class museum and education center as well as to create a museum dedicated to telling the story of overcoming slavery. The museum will be based on Josiah Henson's life. Henson was enslaved in Montgomery County for over 40 years. He later escaped slavery by heading north to Canada in 1830. Henson became a reverend as well as a conductor for the Underground Railroad, and is estimated to have helped lead over 110 slaves to freedom.
Henson's autobiography, The Life of Josiah Henson: Formerly a Slave, Now an Inhabitant of Canada, was the main inspiration for Harriet Beecher Stowe's revolutionary novel, Uncle Tom's Cabin.
The park will offer a classroom experience for students, grades 4-8, that attend the park's school field trip program called "Searching for Josiah Henson". The new History-In-A-Box program has hands–on activities that provide an engaging introduction to the life of Rev. Josiah Henson. The park offers guided tours for older students and adults. Commemorative pavers are available for purchase to help fund the project. All programs are available for registration online. More information can be found here.