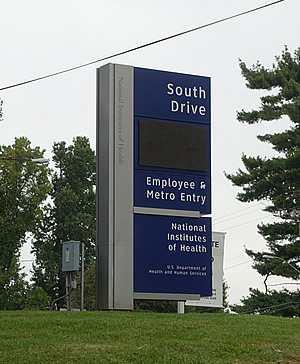 The National Institute of Allergy and Infectious Diseases (NIAID) in Bethesda is working hard to develop a vaccine for the coronavirus although there have not been any confirmed cases reported in Maryland, Washington, D.C. or Virginia.
The NIAID Vaccine Research Center, which is part of the National Institutes of Health, is working with the biotechnology company Moderna, which is headquartered in Massachusetts, "to develop what is known as a 'messenger RNA' vaccine for the novel coronavirus," explained Dr. Kizzmekia Corbett, research fellow at the vaccine research center.
"This type of gene-based vaccine does not contain live or inactivated virus," she wrote in an email. Scientists are using what they learned from SARS, Severe Acute Respiratory Syndrome, and MERS, Middle East Respiratory Syndrome, and other viruses, to move as quickly as they can.
NIAID staff currently is researching the virus and "developing and testing rapid, point-of-care diagnostics, vaccines and treatments," she said. Numerous NIH labs are working simultaneously.
They are making good progress, and Corbett said her department expects a vaccine will be ready for clinical testing "within the coming months."
The first step will be to administer the vaccine to healthy adults to make sure it is safe and "can induce an immune response," she said.
According to the Centers for Disease Control, as of Jan. 31, six people in the United States have tested positive for the coronavirus. Another 114 people were tested but their results were negative, and 121 test results were pending.
While the risk of coming down with the coronavirus is low, there are things individuals can do to reduce their chances of getting ill, and these are displayed on the county's website. (https://montgomerycountymd.gov/OPI/alerts/coronavirus.html)
Those recommendations include frequent hand washing and covering one's mouth and nose with a tissue or a sleeve when coughing and sneezing.
According to the NIH, coronaviruses are a large family of viruses which can cause anywhere from mild to moderate upper-respiratory tract illnesses, including the common cold. The current outbreak is more serious as it emerged from animal reservoirs.
Previous post: