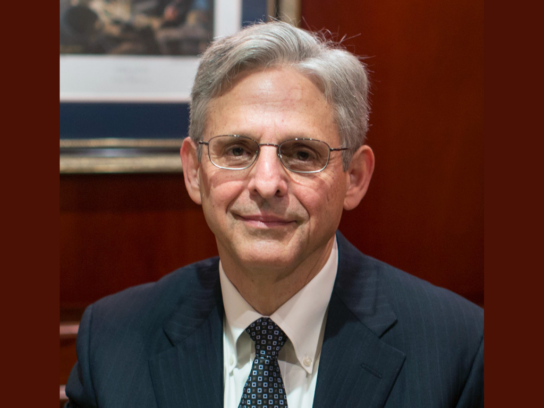 Judge Merrick Garland of Bethesda was confirmed by the U.S. Senate Wednesday to be the next U.S. Attorney General. He only needed 50 votes but received strong bipartisan support, earning 70 total votes (20 from Republicans) in the 100-member U.S. Senate.
The 70 to 30 vote came five years after former Pres. Barack Obama nominated Garland to sit on the U.S. Supreme Court. Back then, Sen. Mitch McConnell, who was majority leader at the time, worked to ensure that Garland never had a hearing or vote. This time, Garland even earned McConnell's vote for attorney general.
Garland, who was nominated by Pres. Joe Biden, will be sworn in March 11. He will oversee the investigation of the riots on Jan. 6 at the U.S. Capitol, domestic terrorism, voting rights, equality and many other issues as this nation's top law enforcement official with the U.S. Department of Justice.
He has been a judge at the Court of Appeals for the 4th District of Columbia Circuit since 1997. He also served as a federal prosecutor at the U.S. Attorney's Office and clerked for the late Supreme Court Justice William Brennan.
Great news! Judge Merrick Garland has been confirmed as Attorney General. And none too soon. He will have his hands full restoring credibility to the DOJ, addressing the rise of domestic terrorism, protecting voting rights, and ensuring equal justice.

— Senator Chris Van Hollen (@ChrisVanHollen) March 11, 2021
Related Post
Garland Introduced by Fellow County Resident Van Hollen at Nomination Hearing