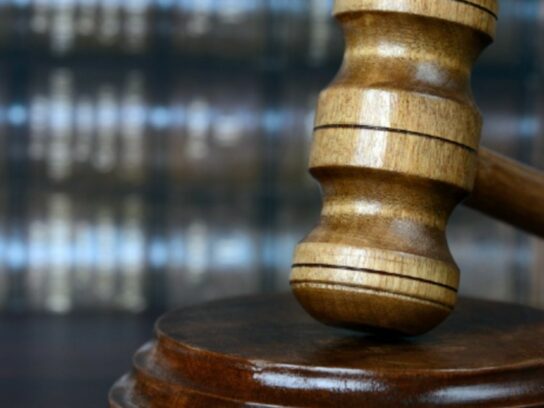 El viernes, un juez federal de Texas falló en contra del programa de Acción Diferida para los Llegados en la Infancia (DACA, por sus siglas en inglés).
El juez, Andrew Hanen, dijo en un documento de 77 páginas que el programa es ilegal y le ordenó al Departamento de Seguridad Nacional (DHS, por sus siglas en inglés) que parara la aprobación de nuevas solicitudes.
DACA fue creado en el 2012 por la administración de Obama y permitió que miles de niños llegados en la infancia pudieran permanecer en el país, estudiar en las universidades y obtener permisos de trabajo.
Hanen aclaró que DHS puede seguir aceptando nuevas solicitudes y solicitudes de renovación para el programa de DACA. Sin embargo, dijo que no se aprobarán nuevas solicitudes.
"Para ser claros, ni esta orden ni la orden judicial que la acompaña requiere que DHS [el Departamento de Seguridad Nacional] o el Departamento de Justicia tomen cualquier acción de inmigración, deportación o criminal contra cualquier beneficiario de DACA, solicitante o cualquier otra persona que de lo contrario no sería aceptado," escribió Hanen.
El presidente Joe Biden se pronunció al respecto y dijo estar "profundamente decepcionado" sobre la decisión que tomó Hanen.
Yesterday's Federal court ruling is deeply disappointing. While the court's order does not now affect current DACA recipients, this decision nonetheless relegates hundreds of thousands of young immigrants to an uncertain future. It is my fervent hope that Congress will act.

— President Biden (@POTUS) July 17, 2021
"Mientras que la orden de la corte no afecta ahora a los beneficiarios actuales de DACA, esta decisión relega a cientos de miles de jóvenes inmigrantes a un futuro incierto. El Departamento de Justicia tiene la intención de apelar esta decisión para preservar y fortalecer DACA." dijo el presidente Biden en un comunicado de prensa.
Biden también hizo un llamado al congreso para que apruebe la Ley de la Promesa y el Sueño Americano. Según Biden, este proyecto de ley proporcionará una solución permanente para los Dreamers con un camino a la ciudadanía.
La organización sin fines de lucro CASA, también emitió un comunicado donde expresan su descontento con la decisión del juez federal de Texas. El director ejecutivo de CASA, Gustavo Torres, dijo que la organización "CASA está furiosa porque el juez Hanen una vez más ha atacado a la comunidad inmigrante desde el tribunal, y lucharemos contra esta terrible decisión. Nada debería ser más urgente que que el Congreso adopte medidas de ciudadanía para todos, incluidos los titulares de DACA, de inmediato. Trabajos, educación, hogares, familias, futuros enteros están en juego."
CASA members are in DC today sharing how yesterday's ruling on DACA affects them and thousands who are now at risk of deportation.

Enough is enough! We need a path to citizenship through reconciliation. #citizenship4all pic.twitter.com/MJvCQ5Wn0E

— CASA (@CASAforall) July 17, 2021
Están sucediendo muchas cosas en torno a DACA en este momento. Nuestro equipo legal en CASA está aquí para ayudar.
Llame al 866-765-2272 si tiene alguna pregunta.

— CASA (@CASAforall) July 17, 2021