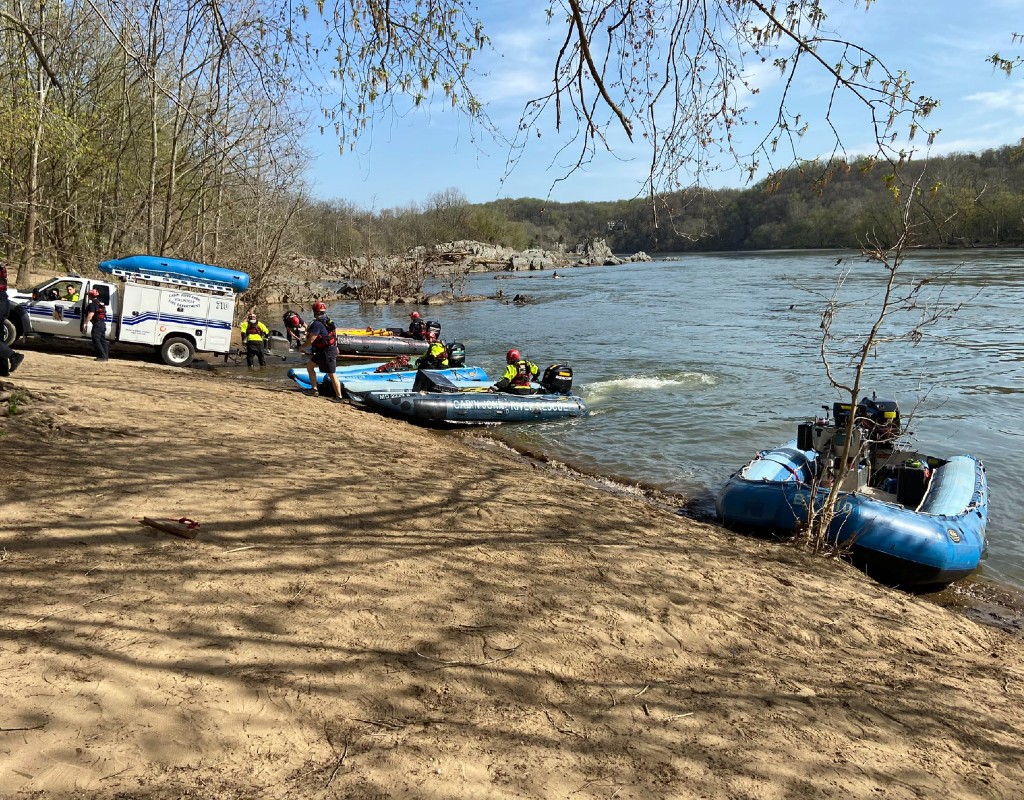 'Know Before You Go': Officials Emphasize Safety After Two Hikers Rescued from Billy Goat Trail
Two adults were rescued by first responders on the Billy Goat Trail in Potomac on Thursday night.
The Montgomery County Fire and Rescue (MCFRS) Swift Water units were alerted of two missing individuals around 8:45 p.m. The hikers were rescued with no life-threatening injuries. They were returned to the Great Falls parking lot about 15 minutes later, according to Assistant Chief of MCFRS David Pazos.
As the weather gets warmer, MCFRS and the Chesapeake & Ohio Canal National Historical Park have emphasized trail safety recommendations and regulations from the National Park Service.
Chief Spokesperson for MCFRS Pete Piringer stated "Be Safe & Not Sorry you selected the wrong Trail to hike, bike & walk!" in a recent tweet about trail safety early Friday morning.
These trail safety recommendations also include allowing enough time to finish your entire hike before sunset, carrying adequate fluids and replenishing fluids regularly in the summer months.
National Park Service regulations are enforced "to protect the resource and provide for your safety." These include not disturbing park resources and not entering the Potomac River.
The National Park Service has a complete list of regulations for all outdoor activities on water and land.
Update~MCFRS Swift Water units have located two adult male hikers with no injuries and are returning them to Great Falls parking lot. Units will be leaving shortly. https://t.co/Jq6HP8R3pv pic.twitter.com/Nbou9GJA5V

— Pazos@mcfrsPIO (@DavidPazos15) April 9, 2021