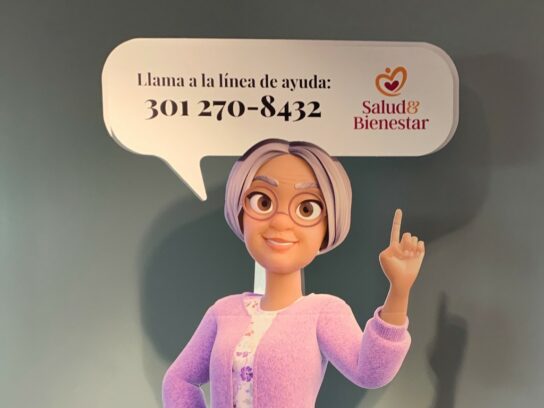 The Abuelina COVID-19 campaign was created by the team at Communications Shop as part of the initiative Por Nuestra Salud y Bienestar of the Montgomery County Government. The campaign was promoted by the Hispanic Councilmembers Nancy Navarro and Gabe Albornoz at the beginning of the COVID-19 pandemic.
Abuelina, her husband Don Carlos, and now their grandchildren, Alex and Valentina, have developed countless animated messages throughout the pandemic. They guide the county's Hispanic community to get tested for coronavirus,  get vaccinated, and  provide access to available resources.
Hispanics make up 20% of Montgomery County's population, but of all the demographics in Montgomery County they have the strongest vaccination rate. Maryland's vaccination data shows that so far about 95% of the county's Hispanic community has received at least one dose of the vaccine.
MyMCM spoke with Mynellis Negrón, Director of Market and Strategic Partnerships for the Communications Shop, about the process behind the creation of Abuelina and her family, the success of the campaign and the development of the local health and wellbeing initiative.