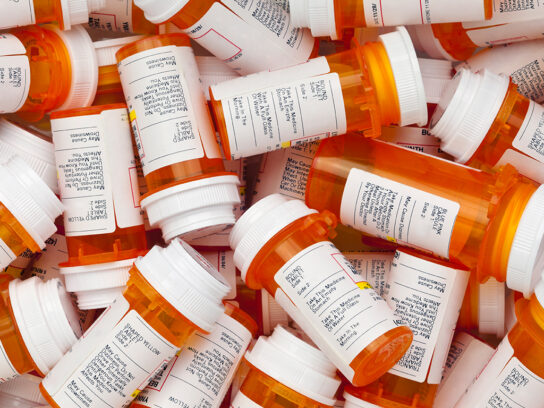 Los residentes tienen una oportunidad segura, gratuita y anónima de deshacerse de los medicamentos recetados no deseados, el sábado 29 de octubre.
De 10 a.m. a 2 p.m., el Departamento de Policía de la Ciudad de Rockville, en cooperación con la Administración para el Control de Drogas (DEA), aceptará medicamentos recetados no deseados, en el estacionamiento de la Estación de Policía de la Ciudad de Rockville.
The Rockville City Police Department offers a safe, free and anonymous way to dispose of unwanted prescription drugs during National Prescription Drug Take Back Day on Saturday, Oct. 29. Read more ➡️ https://t.co/ilakbOF4jN #RockvilleReports

— City of Rockville (@Rockville411) October 11, 2022
Los residentes pueden conducir y dejar los medicamentos sin siquiera salir de su automóvil. Los oficiales estarán afuera en el estacionamiento para recibir los medicamentos. La estación de policía de Rockville está ubicada en 2 W. Montgomery Ave.
Se aceptan medicamentos recetados y de venta libre. Sin embargo, no se aceptarán drogas ilícitas, líquidos, agujas o jeringas.
Los medicamentos recolectados serán destruidos por la Agencia de Control de Drogas.
Los residentes ahora también pueden deshacerse de manera segura de los medicamentos no utilizados, no deseados o vencidos, sin hacer preguntas, en un nuevo buzón de medicamentos recetados que está disponible para el público las 24 horas del día, los 365 días del año, en la recepción de la estación de policía de Rockville City.