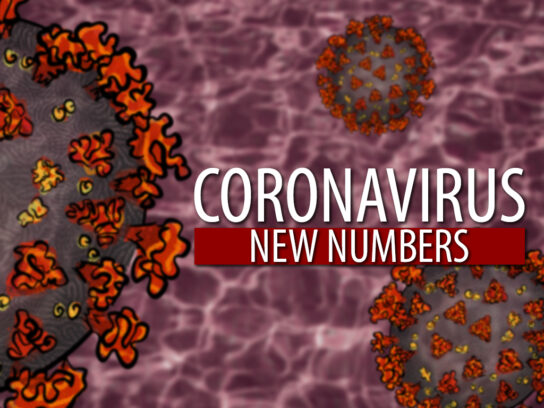 Montgomery County COVID-19 Statistics for April 23
According to the Montgomery County Department of Health, 31.5% of the county's residents are fully vaccinated and 49% have received the first dose of either the Pfizer or Moderna vaccine. Preregistration, which is the first step to obtain a vaccine at county clinics, is currently open to all residents ages 16 and older.
Public health officials are encouraging students ages 16 and older to get vaccinated against COVID-19. MyMCM's Maryam Shahzad spoke with students Thursday at a county vaccine clinic about the vaccine.
The Maryland Department of Health reported 91 new COVID-19 cases in Montgomery County Friday morning. This brings the cumulative number of cases to 69,238.
Montgomery County recorded two new coronavirus-related fatalities Friday. The death toll is currently 1,462.
There were 99 patients hospitalized with COVID-19 in the county as of April 19.
The county has a rate of 2.78% for positive COVID-19 tests, which is a decrease of 0.02 from Thursday's rate of 2.8%. The county's positivity rate is the lowest in the state.
At 1,462 deaths, Montgomery County leads the state in total COVID-19-related fatalities. Baltimore County has the second-highest number with 1,414 fatalities and the third-most coronavirus cases in the state with 62,136. Prince George's County has the most number of cases with 82,029 and the third-most number of deaths with 1,402.
Somerset County, part of Maryland's Eastern Shore, has the highest cases per capita with 98.5 cases per 1,000 residents. Allegany County, in the western region of the state, has the second-highest rate at 96.2 cases per 1,000 residents.
Maryland COVID-19 Statistics for April 23
As of Friday morning, 29.3% of Marylanders are fully vaccinated. Marylanders ages 16 and older may pre-register to receive a vaccine at the state's mass vaccination sites. including the Germantown site. Wednesday, Gov. Hogan announced the No Arm Left Behind initiative which aims to ensure that every Marylander who wants a COVID-19 vaccine is able to get one.
The state recorded 1,163 new infections Friday bringing the state's cumulative case count to 441,155.
There are 1,188 patients hospitalized across the state sick with the virus.
Friday, the state recorded 8 new deaths. The state's death toll now stands at 8,447.
According to the state, Maryland has a rate of 5.1% for positive COVID-19 tests as of Friday. This is a decrease of 0.05 from Thursday's rate of 5.15%.