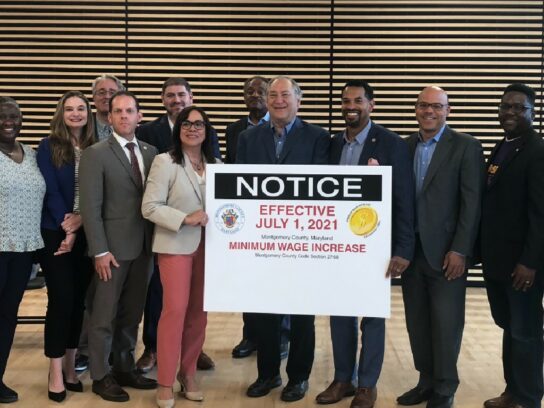 Montgomery County's minimum wage has finally reached $15 an hour for large employers with at least 51 employees.
July 1 marked another annual incremental increase in minimum wage, which began after the council's minimum wage bill was passed in 2017. County Executive Marc Elrich was lead sponsor of a bill, as a councilmember.
Now, large employers must offer $15 per hour, mid-sized employers must provide $14 per hour and employers with 10 or fewer workers must provide $13.50 per hour. Minimum wage will reach $15 an hour for midsize employers in 2023, and for small employers in 2024.
Elrich said the "Fight for 15" is not the end.
"This minimum wage is not the end of the road," he said during a press conference Thursday. "It's just partway down the road. And at some point we will be talking about living wages."
"Nobody should be making choices between medicine and food and rent," Elrich said. "That's insane."