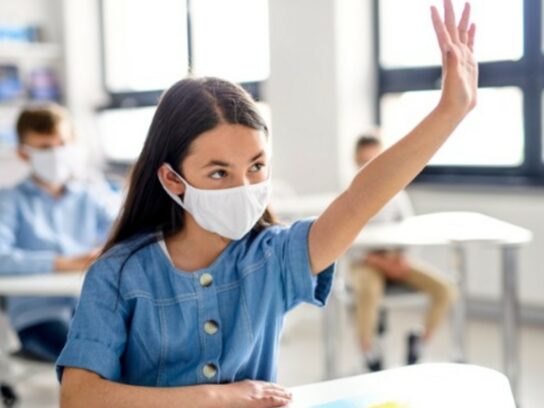 As of April 12, 42% of Montgomery County Public Schools (MCPS) have no waitlist for returning to in-person learning, Superintendent Dr. Jack Smith said during a school board meeting Tuesday.
Smith said another 38% of schools have a waitlist of nine or fewer students.
"And that means some of them have come into the waitlist in the last two weeks," Smith said. "And we worked from December through February trying to talk with families, but family circumstances change." He said that essentially, 80% of schools have no waitlist or one with nine or fewer students. Overall, about 3/4 of 1% of the student population is still waiting, he said. For a population of 160,564 students officially enrolled as of fall 2020, that is about 1,204 students.
"And we are working hard to accommodate everyone, but that is complicated to accommodate everyone because different schools, as one parent said, have different levels of participation in-person," Smith said. "We've also seen, as students have returned since the beginning of April, that the number of students returning to the schools is not quite as high as what was projected and we've been contacting those families."
Smith said some families changed their mind, some had different circumstances and some said they were returning in the next rotation.