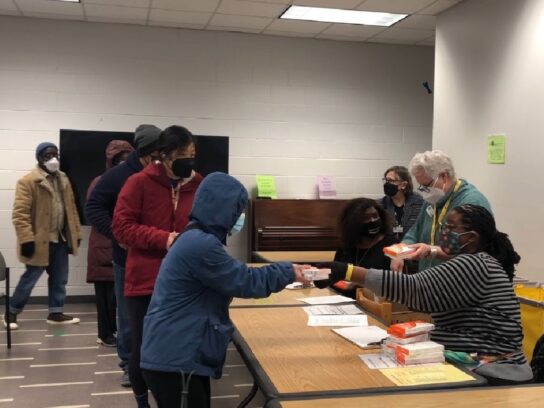 Starting Friday, Montgomery County residents can pick up free N95 face masks along with rapid COVID-19 tests at public libraries.
Residents will be limited to four masks per adult, according to Montgomery County Public Libraries (MCPL) Director Anita Vassallo. Libraries will distribute the masks at the same times and locations as rapid test pickup. See locations and hours here. 
Rapid test kit distribution at libraries started last Monday, Jan. 10. Residents can get two kits per person, which is four tests total. More than 93,000 kits were distributed on day one, according to Montgomery County Assistant Chief Administrative Officer Dr. Earl Stoddard. The county began limiting kits in order to sustain distribution. 
Vassallo shared more information during a virtual media briefing Wednesday.