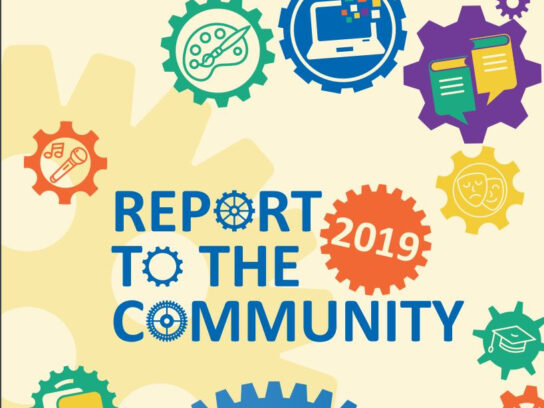 Montgomery County Public Libraries (MCPL) has released its 2019 "Report to the Community" which is available online.
The report offers an overview of the activities of Montgomery County Public Libraries for the past year, including a numerical breakdown of the more than 33 million uses of the 21 branches during 2019.
For example:
nearly 10,500,000 items were used (borrowed, downloaded or used in the branches);
library customers used electronic and office resources in more than 26 million ways (by visiting the website, using the library computers, downloading articles from databases, printing/copying materials in the branches);
more than 1.3 million questions answered in person, by phone, through the website, email, chat, social media or by mail; and
more than 324,000 program attendees.
State of the Library 2019 informational video:
The report also includes budget and other financial figures related to library operations. In an introductory message in the report, County Executive Marc Elrich said, "As you read through the report, you will see how MCPL is one of the best public library systems in the country. Can you believe that you can check out a ukulele, earn a high school diploma or have free access to stream thousands of movies all with your library card?"
MCPL Director Anita Vassallo said, "Our Report highlights our work by providing budget and service statistics. I hope everyone will take advantage of all we offer at our 21 branches and explore the MCPL website to find out more about all of the wonderful services and resources available."