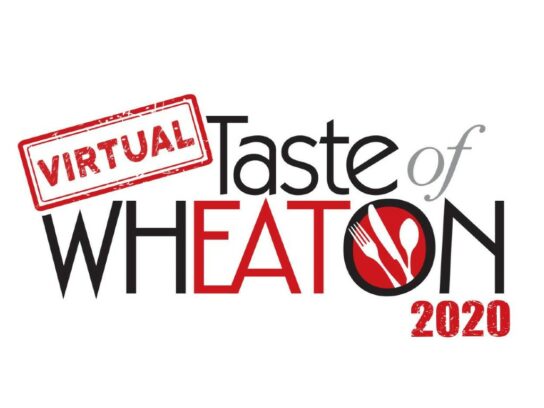 Wheaton's highly anticipated annual event, Taste of Wheaton, is happening virtually this year in response to the coronavirus pandemic.
For over 20 years, participants have gathered in a set location to enjoy local performances, family activities, vendors and even a beer and wine garden for those of age, all while getting the chance to sample some of the area's best eats. While recent restrictions have made it impossible for such an event to occur, those in charge still want to give the community something to look forward to.
"What we do is help in the community in general, and we want to continue to do that even though it's in a different way," said Sidney Cooper, the Wheaton Urban District's marketing and events manager.
The event is taking place from June 7-12. Participating restaurants will do so from their storefronts in order to abide by social distancing protocol. During the week, residents will be able to log on to the Urban District's website for event-related content.
According to Cooper, there will be daily performances recorded by The Nighthawks as well as content provided by Yelp. Additionally, participants will be able to partake in an interactive "pizza slice" bingo game where they will have the chance to win one of two gift cards by posting their completed board on social media and tagging WheatonMD. Cooper is also hoping to provide material from participating restaurants.
The Taste of Wheaton is BACK, but with a twist.

Head on over to https://t.co/p9m9uYpSJf for the current list open restaurants. We're doing a FULL WEEK this year, June 7-13.

Stay tuned for additional details. #TasteofWheatonMD #WheatonMD @TheMoCoShow @YelpMDBurbs @mymcmedia pic.twitter.com/vAUSUtQAnw

— Wheaton Maryland (@WheatonMD) June 1, 2020
None of the content will be available until the event's start date, however, on Saturday, June 6, the Urban District's office will be handing out branded giveaways—including face masks and sanitizers—from their temporary location at 11435 Grandview Ave.
Another important part of the community to be highlighted during the event is Mid-County United Ministries (MUM), which in past years has benefited from the proceeds of the beer and wine garden. The Urban District's website will include a video from the executive director of MUM explaining the organization and how the donations have helped.
"At the heart of what urban district does is to support our businesses," said Cooper. "They're staying open for the community and we hope that the community supports them in return."
Curious about how to participate in this year's Taste of Wheaton?

We have a few tips! #TasteofWheatonMD #WheatonMD @MontgomeryCoMD pic.twitter.com/3YctzU1jl2

— Wheaton Maryland (@WheatonMD) June 2, 2020