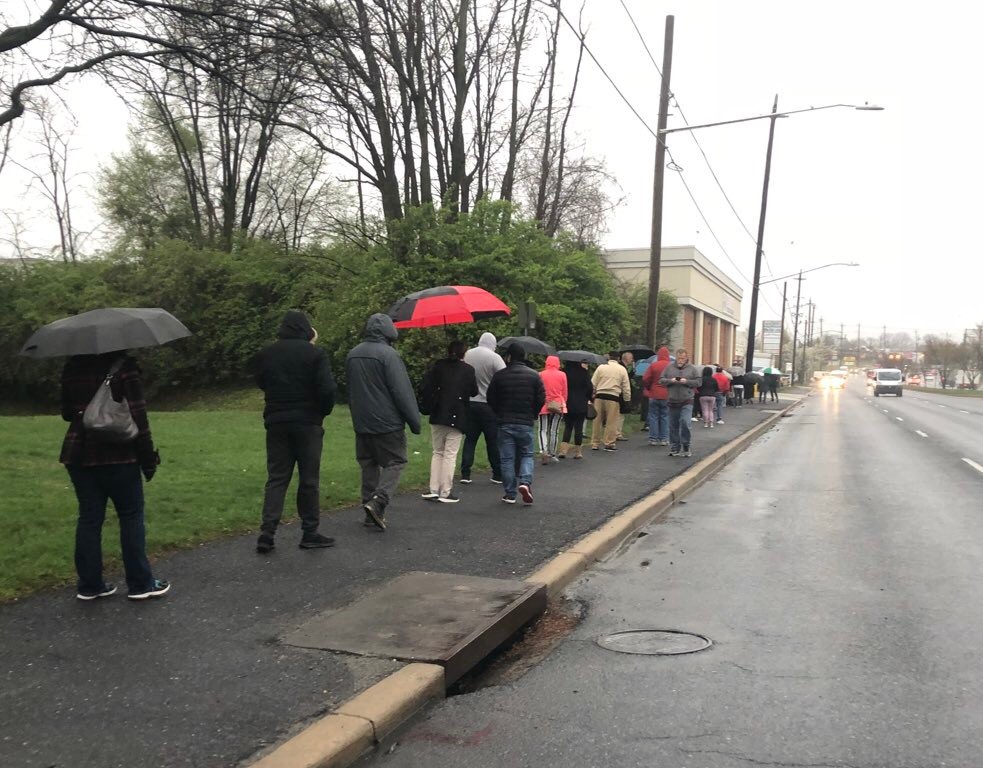 Local Distillery Continues to Attract Long Lines for Hand Sanitizer
Twin Valley Distillers on East Gude Drive in Rockville is using its alcohol to make and sell hand sanitizer during the COVID-19 coronavirus outbreak. The distillery sold out of the sanitizer last week, and at 8 a.m. Monday morning they were back in business. 
The line went past the parking lot and down the length of the next stretch of sidewalk. 
Edgardo Zuniga, founder and owner, said they haven't sold out from Monday morning sales yet. The sanitizer is sold in a tent outside the distillery building, and will close at noon. After that, people can purchase it inside the building. 
Zuniga said once this batch sells out, Twin Valley probably won't sell more this week, and is aiming to sell again on Sunday.