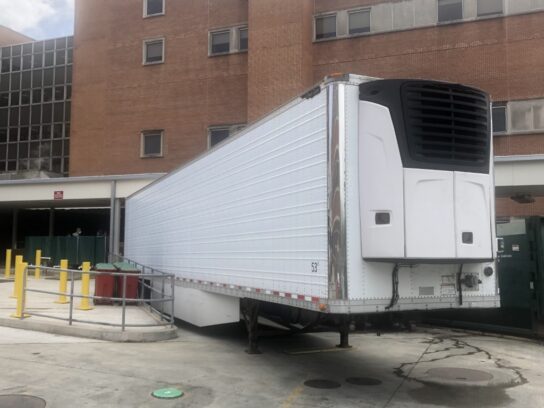 Health officials confirm that beds have nearly reached capacity at most hospitals in Montgomery County. First responders are working hard to keep up with a rising number of COVID-19 cases. Neighboring jurisdictions have stepped up to provide more hospital beds.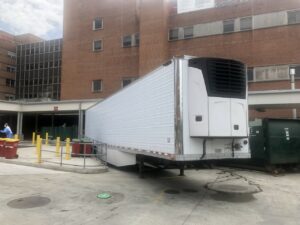 Meanwhile, refrigerated trucks have started to appear at local hospitals and health officials say they will be acting as mobile morgues just in case of a possible surge.
"According to some models, the number of COVID-19 cases in the area are projected to continue to peak this week. This timeframe is fluid given the evolving state of the pandemic, but it is imperative we prepare. Because most hospital morgues have limited capacity, regional emergency management systems have provided mobile morgue units to hospitals in our area. Like many other health care providers locally and nationally, we have accepted a mobile morgue unit, in the form of a refrigerated truck, in an effort to be prepared." said Vanessa McMains with Johns Hopkins Medicine regarding Suburban Hospital in Bethesda.
MyMCMedia spoke with Montgomery County Fire and Rescue Services spokesperson Pete Piringer about measures being taken in response to the COVID-19 health crisis.