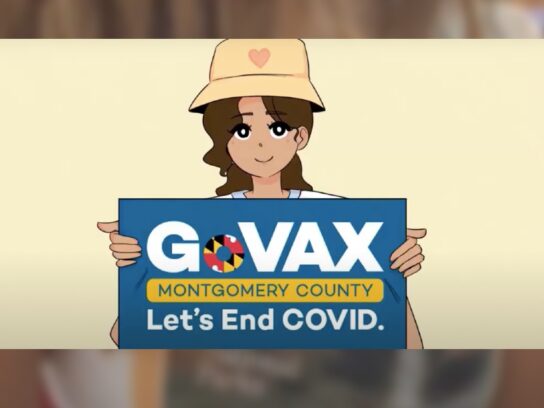 Some local middle and high school students want to encourage the community to get the COVID-19 vaccine through the "Take Your Shot Video Contest". A judging panel narrowed down more than 300 entries to 10 winners – who were announced this week.
Health leaders say vaccines work, and they help save lives.  These creative public service announcements aim to raise awareness.
County leaders say up to 25 submitted videos will be available to view on Montgomery County's social media platforms. Click here to see the winning entires.
🌞 Good morning! Did you know Montgomery County leads the nation for our 12+ #COVID19 vax rate for jurisdictions w/ a population more than 300,000? If you haven't done so, please get vaccinated to protect yourself and your loved ones. #GoVaxMontgomery ➡ https://t.co/uRUI2DIKlI. pic.twitter.com/hei03fzzCF

— Montgomery County MD (@MontgomeryCoMD) July 8, 2021