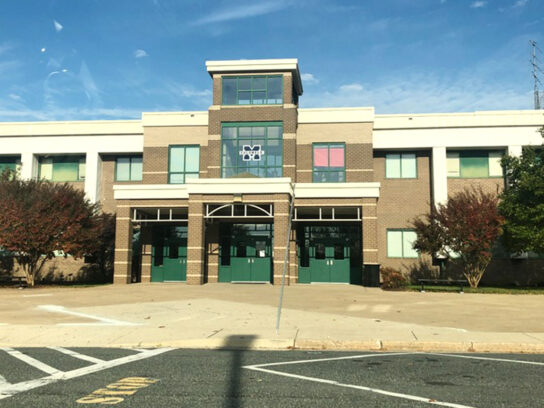 A Magruder High School student brought a BB gun to school on Wednesday, according to school administration.
On Wednesday afternoon, Magruder administration and security were notified that a student may have a weapon, Principal Dr. Leroy Evans wrote in a letter to parents and guardians. 
The suspected student and two other students had their belongings searched and one student had a BB gun. It was confiscated immediately and was not loaded. Evans said it is being treated as a "very serious matter" and a full investigation is being conducted. 
"These matters are considered a violation of the law and school policy. The violators will receive a very serious disciplinary consequence" aligned with the Student Code of Conduct, Evans wrote. On Jan. 21, a school shooting at Magruder left a 15-year-old student in critical condition.
Also on Wednesday, Walter Johnson High School Principal Jennifer Baker informed the school community of a separate incident in which a student was in possession of a BB gun that day. School staff ​​notified nonemergency police and worked with security and its community engagement officer, "to confiscate the BB gun off school property," Baker wrote.
"This is an extremely serious offense with significant consequences."
"Please continue to have conversations with your children about the severity of this type of behavior and why it cannot be tolerated," Baker wrote.