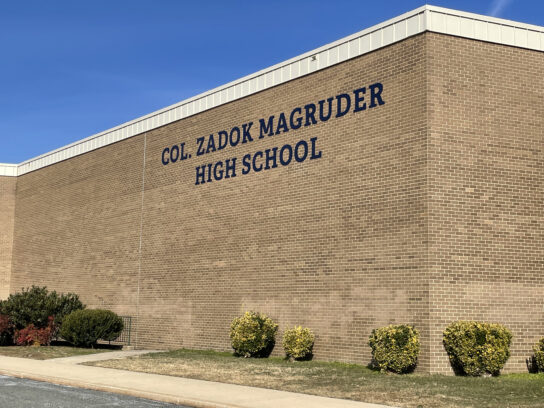 A 17-year-old Magruder High School student, who is charged with attempted second-degree murder and other charges following a shooting at the school, will be held without bond as the result of a hearing at the Montgomery County District Court on Monday.
Montgomery County Police said he shot another student in a school bathroom last Friday. Later Monday afternoon, Police Chief Marcus Jones held a press conference to provide additional updates about last week's events.
The 15-year-old victim remains in critical condition and underwent another surgery Monday, Jones said. Police believe the suspect used a ghost gun, which is untraceable because it has no serial number, and which can be built through kits.
Over the next week, police will be present at all Montgomery County Public Schools (MCPS) high schools, Interim Superintendent Dr. Monifa McKnight said. On Tuesday, Magruder High School will operate on a half day schedule. McKnight said students who are not comfortable attending school after last week's events will be granted excused absences over the next couple of days. Also Tuesday, students and staff across MCPS plan to wear Magruder school colors — navy blue, gray and white — to show support for the school community.
 Jones said police believe other students may have been present in the bathroom when the shooting occurred. He said they did not call 911 or tell school staff, but rather tweeted about it.