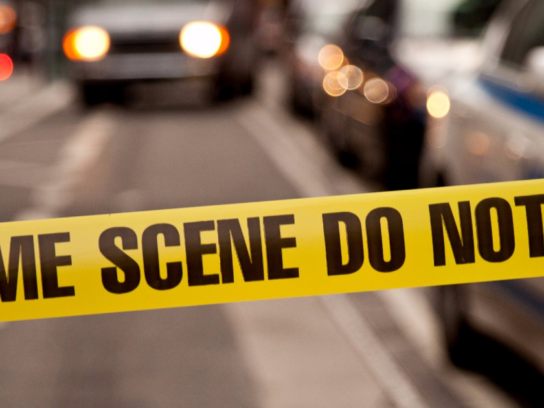 John Tomlinson of Silver Spring was charged with attempted first degree murder and illegal possession of a firearm in connection with a Dec. 13 shooting in the area of Thayer Avenue and Mayor Lane in Silver Spring.
Montgomery County Police responded to that area in downtown Silver Spring at 2:14 a.m. for a shooting. Police later identified Tomlinson, 21, who they said saw an impaired driver colliding with his friend's parked vehicle on Mayor Lane.
Tomlinson then saw his friend in a fight with the driver. Tomlinson ran down the street, retrieved a handgun from a vehicle before returning to the scene and firing multiple rounds at the driver, striking the vehicle, street signs and at least five businesses on Bonifant Street, according to police.
In a video released by MCPD, a man is seen running into the middle of the street and shooting several shots.
The victim was not injured.
Undercover detectives saw Tomlinson leaving Society Restaurant & Lounge in Silver Spring on Jan. 31. The detectives followed him, but Tomlinson fled when he noticed he was being followed. According to police, he was quickly apprehended and two firearms were found in his vehicles, which has been reported stolen out of Loudoun County, Va.
Tomlinson was arrested and is being held without bond. He also is charged with having a loaded handgun in a vehicle and unlawful taking of a vehicle.
A preliminary hearing is scheduled for Feb. 25 in Montgomery District Court in Rockville.
Suspect Arrested Following December Silver Spring Shooting; Two Firearms Recovered from Vehiclehttps://t.co/FMUl6DG5PM#mcpnews #shooting pic.twitter.com/aU6BwHO2Fr

— Montgomery County Department of Police (@mcpnews) February 9, 2022